Is your home getting enough Fiber?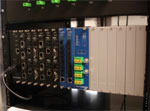 Just ten measly years ago the height of home networking technology was a length of drainpipe full of mice that ferried noughts and ones between binary distribution points.  Now gigabit ethernet is fast filtering into domestic installations, heavy with promise for all the VoIP, multi-room audio and video and high-speed broadband we can't live without.  So what does a rabid early-adopter decide on when being first is key?  Well, how about your own fiber-optic home network.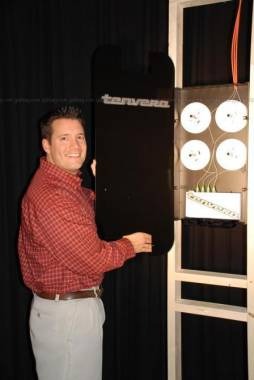 Tenvera hit headlines last year with the announcement of their plug'n'play fiber-optic system which uses a central hub and pre-cut spools of cable to distribute "virtually unlimited bandwidth", with functionality defined by easy to install end-plates.  With Fiber-to-the-Home broadband available in six US states already, and growing all the time, Tenvera are banking on some wealthy people wanting to continue that optical loveliness through the door and avoid the traditional copper-based bottleneck.
You really will have to be wealthy, though; rewiring a house is never cheap, and Tenvera estimate it at two to three percent of the cost of your home.  Obviously it's easier to do with a new-build.
They have a pretty aggressive argument for ditching copper and starting up a new optical romance on their site, so if streaming multiple HDTV sources makes you go quiver-bladdered with excitement, you might want to check it out.