Is AT&T Amazon's big Fire Phone problem?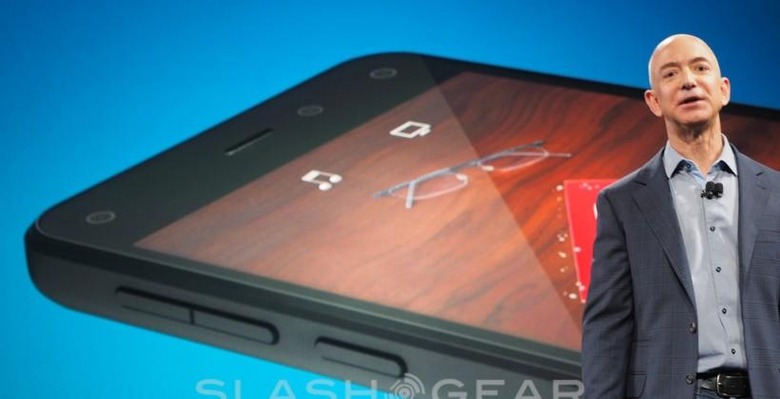 Amazon's Fire Phone is being stunted by AT&T, new research argues, with the carrier's exclusivity – not the phone's confusing features – blamed for underwhelming sales. Use of the smartphone, which runs a heavily-modified version of Android and includes face-tracking, has proved to grow steadily but slowly, analysts Chitika claim, in the face of more broadly available handsets like LG's G3.
Pre-sales of the Fire Phone kicked off shortly after Amazon announced the smartphone in mid-June, with devices shipping from the end of July. For a brief period it was the most popular smartphone the retailer sold, but that demand quickly tailed off.
According to Chitika's stats, pulled from advertiser tracking figures, Fire Phone usage has been growing but not surging, unlike usage of the G3. As each extra carrier came online with its own version of the LG, use grew exponentially.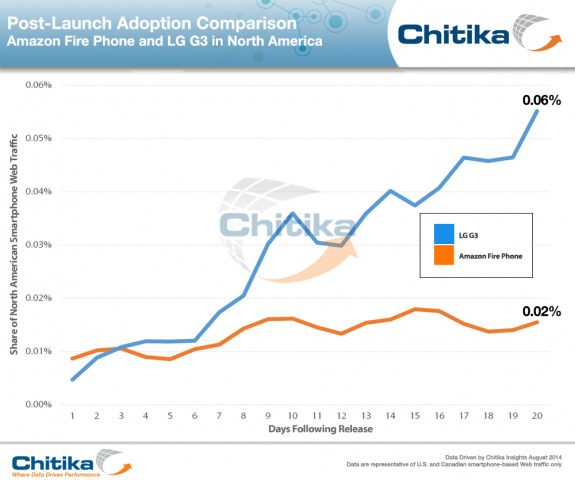 It's arguably no great surprise that broader availability generally adds up to greater use. Had AT&T been more aggressive with its pricing, there could have been a trade-off to that exclusivity in favor of consumers; however, the Fire Phone was priced at $199.99 on-contract, and as such went up against more established devices like the iPhone 5s.
Price is only part of the issue, however. As we found in our review of the Fire Phone, while the features – which include Firefly, for scanning products and quickly looking them up on Amazon's virtual shelves – certainly work, they also require demonstration before users are likely to understand what potential value they could bring.
With availability only in AT&T stores, that means fewer opportunities for that in-hand experience to take place. Amazon CEO Jeff Bezos has previously said he plans to take a long-term approach to the Fire Phone, not expecting instant sales success.
SOURCE Chitika