Is a secret Galaxy S8 Pro edition release still being tested?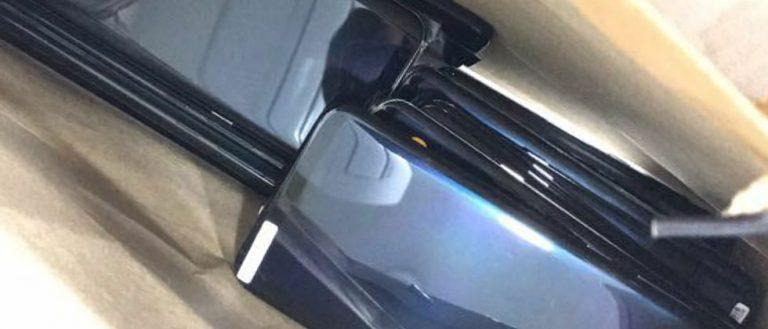 This morning a set of images of a Samsung Galaxy S8 dual-camera setup have appeared, right alongside rumors of another final product. This new edition of the device would be launched not long after the initial Galaxy S8 and Galaxy S8 Plus – if it does end up being released at all. While no finalized name seems to be attached to this smartphone as yet, I wouldn't be surprised if it ended up being sent out as a Galaxy S8 Pro – especially given the possibility of it being released near the iPhone 7s, iPhone 8, and/or iPhone Pro.
The Samsung Galaxy S8 Plus prototype you'll see above and below was apparently in testing earlier this year. Some reports began tapping the possibility of a dual-lens Galaxy S8 as early as mid-2016. This sort of early testing of prototypes is not out of the ordinary – seeing one of these devices developed to this level of finality is rare.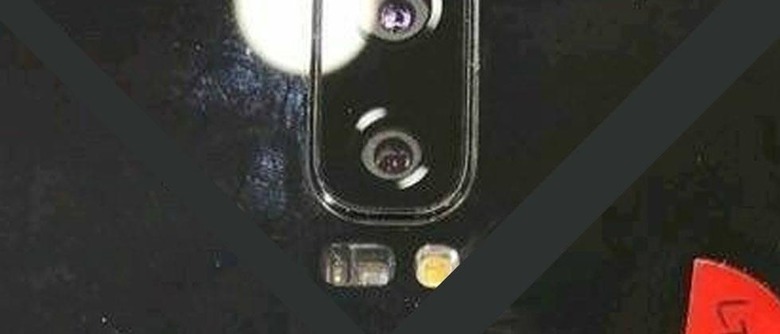 The codes you'll see on this device correspond to an actual unit – the Samsung Galaxy S8 Plus TD-LTE, aka the Samsung Dream 2. This is a device that'll be released in Eastern Europe, Western Europe, and the Middle East. On the final device, the dimensions are the same as that of what Samsung quoted at the reveal of the Galaxy S8: 73.4 mm x 159.5 mm x 8.1 mm – and it rolls with a Samsung Exynos 9 Octa 8895M, 64bit SoC with ARM Mali-G71 GPU.
The test device you see above does not necessarily run that same processor – though it's likely it did. What better way to test a dual-camera setup on a Galaxy smartphone than to use Samsung's own SoC? If what we've been told about this tester device is true, the look of the back of the device was not yet finalized.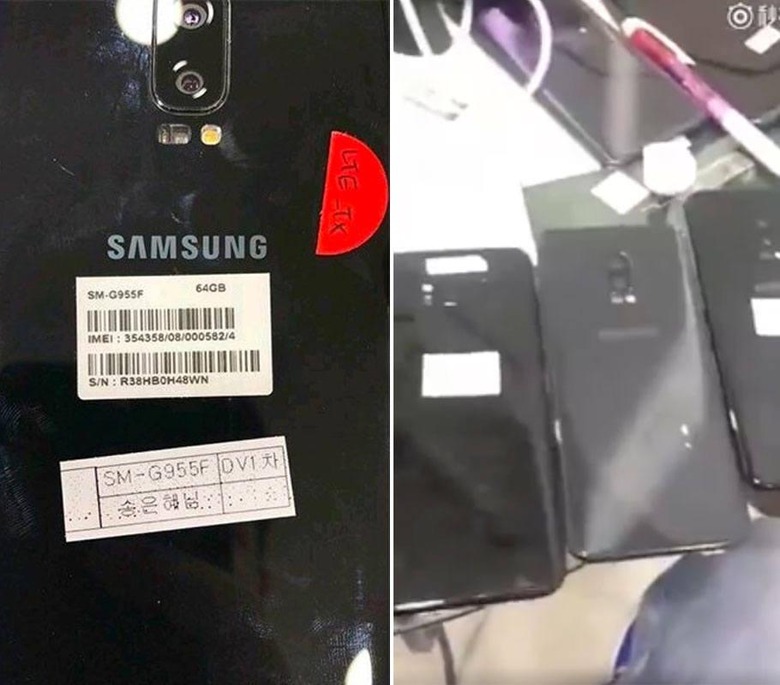 SEE: Our Galaxy S8 and Galaxy S8 first impressions and hands-on!
UPDATE: At least one of these images (likely the one immediately above, on the right), was posted by Weibo user Lei Ming Xuan. The original micro-blog with the photo was posted some time earlier last week and has since disappeared.
It's still entirely possible that the Samsung Galaxy Note 8 will be released with the dual-camera setup we see here. It'd be a bit strange, given the feature distribution of high-end abilities on past Galaxy devices, but not entirely unheard of. The first "Edge" device from Samsung was a Galaxy Note-like device, after all.
The source for the backside (clearer) image above is a fellow named Có Phải Mèo Đâu on Facebook. His employment status – "former" employment status was a car parker (strangely enough) for some sector of Samsung in Vietnam – or so he says. Have a peek at the timeline below for additional tips on future editions of the Galaxy S8.