iRiver WAVE HOME VoIP home hub hits KT Telecom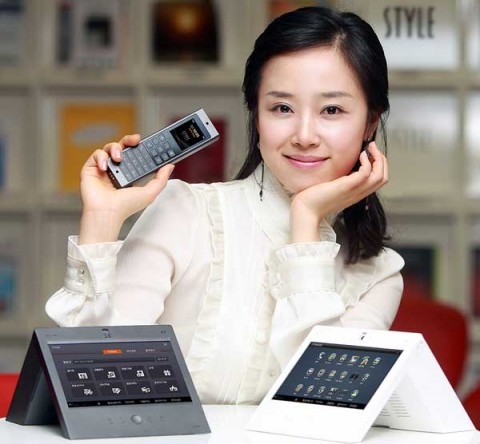 Koreans can now buy the iRiver WAVE HOME, the innovative touchscreen VoIP phone and home communications hub that was only launched at CES last month.  On sale through KT Telecom, the device has a cordless VoIP handset – that also works as a remote – as well as a 1.3-megapixel webcam, internet access and widget-based GUI.
Check out the video demo of the iRiver WAVE HOME after the cut
Like the Verizon Hub, the WAVE HOME allows users to access the internet, family calendars, streaming news and music and more.  However there's also online banking, handwritten or audio notes, and wireless transfer of memos to cellphones.
The KT Telecom iRiver WAVE HOME is available for 297,000 Korean Won ($213).  According to the initial reports, Samsung and LG are developing a second-generation model for KT Telecom; no word on when that might be announced, however.
[via Akihabara]