iRiver wave cellphone gets March 9th Korean launch date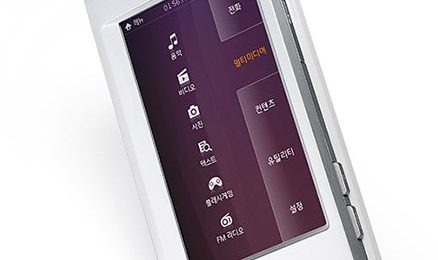 iRiver's touchscreen cellphone – which the company coyly described as a "proof of concept" when first showing it back at CES 2008 in January – is in fact set for release on Korean network KT come March 9th 2009.  The handset – called 'wave' – is based around a 3-inch, 480 x 272 touchscreen and has the usual mixture of high-speed cellular internet access and WiFi, together with PMP, FM radio and e-dictionary functionality.
Internal storage is 4GB, expanded via miniSD, and the handset comes preloaded with access to the Bugs Music Service for on-device media downloads.  The media player can handle MP3, WMA, OGG and MPEG 1/2/2.5 audio files, and MPEG-4 (30fps 480 x 272) video files. 
The wave measures 110.5 x 52.5 x 15.5mm and weighs in at 103g.  Pricing for the wave is yet to be confirmed, and while availability on other Korean carriers is confirmed after the KT exclusive, there's no suggestion as yet that iRiver will bring it to Europe or the US. 
[via Hallyu Tech]