iRiver SPINN GUI Explored On Video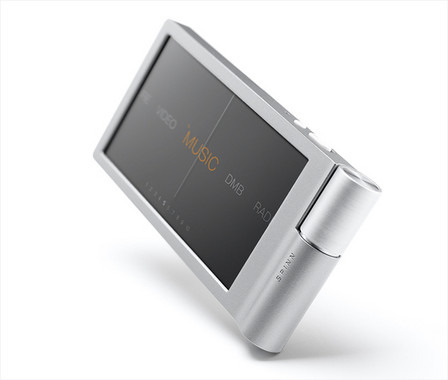 We already knew iRiver's SPINN PMP looked great from the outside, but thanks to this YouTube video we now know that they've done some good work with the GUI too.  Primary control is shared between the tactile-looking dial (that gives the PMP its name) and the touchscreen, which has haptic feedback.
Although scroll-wheel interfaces aren't new, it's moderately unusual to find one in a PMP that's coupled with a touchscreen.  The benefit is quicker control both in and out of pockets.
There's still no word on when or if markets outside of Korea (where the SPINN is available now) and the UK (where it will launch this month) will get the PMP.  It comes with 4GB and 8GB of onboard storage, together with Bluetooth A2DP for use with wireless headphones, and – in Korea at least – is priced from around $257.
[via Engadget]