iRiver LPlayer with clever speaker-stand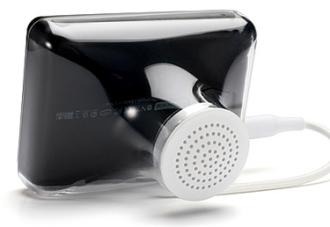 After not being particularly impressed with the storage offered by iRiver's P10 PMP the other day, criticising it not so much for using a traditional hard-drive but for picking such a small one, the iRiver LPlayer seems a little more interesting.  Now on sale in Korea, the LPlayer is, on its own, quite a standard PMP for the company; it has the clever d-click UI, in which the whole face of the device doubles as the directional controls, a choice of (again not huge) 2GB, 4GB and 8GB sizes and has a compact 2-inch display.  What makes it clever is the transparent speaker-dock, shown here, into which the LPlayer slots and which works as both a speaker and a stand.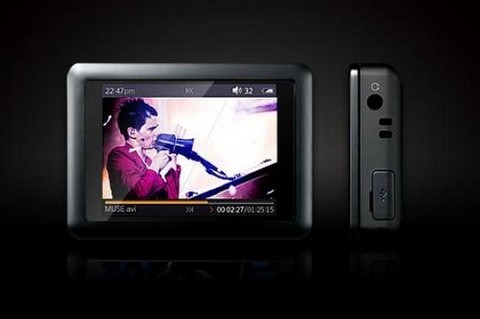 Hardware-wise, the LPlayer has a QVGA display capable of playing back 30fps MP4 video.  Other supported formats include MP3, WMA, OGG, ASF and FLAC for music and MP4, WMV9 and XVID for video.  There's also an FM radio, text and photo viewer.  iRiver have included the SRS WOW HD sound processor, and connectivity is via USB 2.0.
Measuring 60 x 43 x 13mm the LPlayer is on sale now, priced at around 93,000 WON ($90).  It's available in several colors, including a rather insipid brown.  No word, though, on whether it – and its nifty speaker-stand – will make it out of Korea though.
[via I4U]