iRiver aim high with Clix 2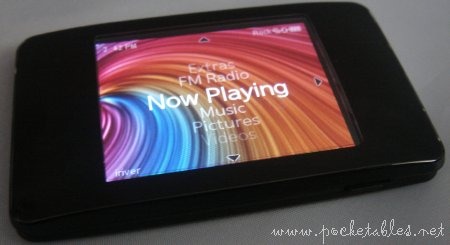 If there's one thing that's been missing from my life it's a DAP shaped like a slick bar of soap.  I've been weeping for the day when I can have an hilarious mix-up in the shower, accidentally electrocuting my underarms by lathering up with a flash-memory based mp3 and video player.  Well, friends and buggers, my search is over – Jenn at Pocketables has dried my tears and thrust the iRiver Clix 2 underneath my sniffling nose, and a damned fine soap-replacement it is.
First things first, if you're actually looking for a DAP that can clean you you're out of luck; if, however, you're like me and only demand the appearance of cleansing products out of your electronics, you'll be happy.  iRiver have given the Clix 2 the same clever "whole screen is a D-pad" navigation controls as found in their achingly small and tremendously sexy S10, which makes whipping through the colourful Flash menus a breeze.
That screen is rather nice too, being a 2.2-inch AMOLED panel, and Jenn experiences what can only be described as an apoplexy of gadget lust at its rich colour reproduction and general all-round greatness.  Ideal, then, for showing MPEG-4 and WMV video.
It's not all good news; there are some dodgy design decisions (such as the volume keys being upside down in landscape orientation) and some compatibility issues depending on how you choose to load your media.  Nothing that puts her off, though, and the Clix 2 (which starts at $150 for the 2GB version and peaks at $250 for the 8GB) gets as many thumbs-up as Jenn can find hands.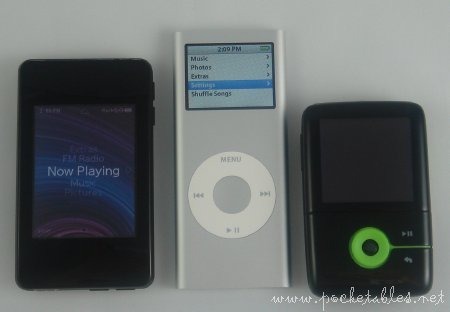 Review: iRiver Clix 2 [Pocketables]