Iridium Go! and Globalstar Sat-Fi give mobile hotspots some satellite love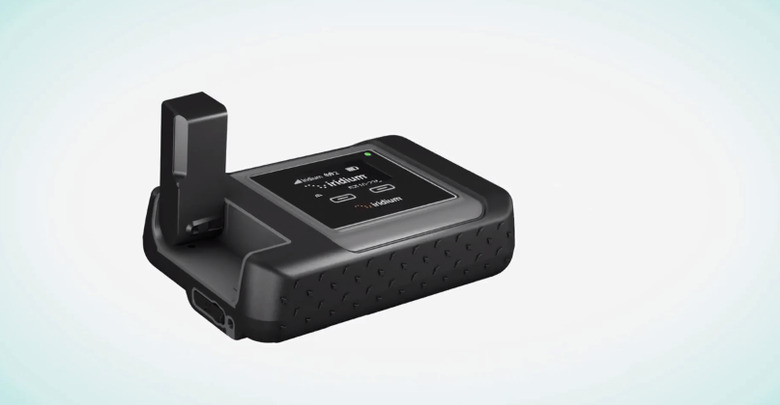 Getting your notebook or other gadgets online if you've a big budget but no local service – say, perhaps, because you're desperate for WiFI in the desert or a remote jungle – is suddenly easier, with Globalstar and Iridium wading into the super-niche satellite data hotspot market. Globalstar's Sat-Fi and Iridium's Go! each promise the sort of cellular data sharing we're familiar with from mobile hotspots, only tapping into each company's satellite networks for coverage around the world.
Iridium Go! can support up to five simultaneous users, with a flip-up satellite antenna and a casing certified to MIL-STD 810F for ruggedness and IP65 for waterproofing. The company claims setup is as simple as opening the antenna, at which point the hotspot powers on and connects; status is shown on the integrated display.
Iridium Go!
As for Globalstar, its Sat-Fi takes a slightly different approach, effectively working as a bridge for existing smartphones to connect – only through a satellite connection – wherever they are, using the same number for calls and messages. Handover between cellular and satellite is said to be seamless, with the phone you already have switching automatically between the two when you move in and out of range.
Iridium Go! is expected to be priced at under $800 for the hotspot itself, with data plans from $35 per month, though it's unclear exactly what sort of data allowance you'll be getting for that. It'll go on sale in the first half of 2014.
Globalstar is yet to announce pricing or service plans for Sat-Fi, though the company says it expects to have the device FCC certified sometime in Q2.