iRex DR800SG touchscreen 3G ebook reader coming today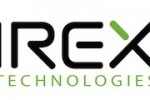 From one ebook reader to another, only this time we're looking at something with much more grunt to take on Amazon's Kindle.  According to the New York Times, iRex will announce later on today that they're launching an 8.1-inch touchscreen ebook reader in the US, the iRex DR800SG, priced at $399 and packing a 3G Gobi radio from Qualcomm.  The sticker price of the iRex DR800SG will include unlimited wireless access through Verizon's network, with users able to wirelessly download ebooks from Barnes & Noble.
By using the Gobi radio, it means that the iRex DR800SG will also work outside of the US, unlike the Kindle which has a CDMA modem and can only function on Sprint's network.  Owners will be able to buy new content while abroad, as well as load on ePub files, the open ebook format.
The iRex DR800SG will go on sale in Best Buy stores, too, by the end of November, with the retailer planning to train its staff in ebook technology as well as setting up demonstration areas in-store.  iRex are promising a color version in 2011, although the feasibility of that timescale is being disputed by e-paper manufacturers.