Bookeen Cybook Opus compact ebook reader hits shelves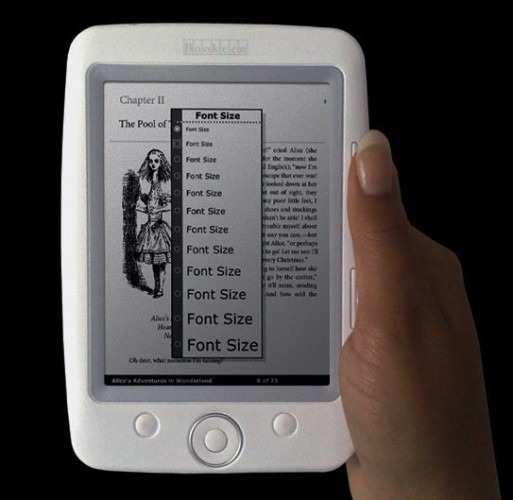 Bookeen's Cybook Opus 5-inch ebook reader has finally gone on sale, priced at $280 from the company's official store.  The Opus is a compact 4.2 x 6 x 0.4 inches and weighs 5.3oz; however it still packs a microSD card slot, accelerometer to flip between portrait and landscape orientations, and a user-replaceable battery good for 8,000 page turns.
There's also 1GB of onboard memory – good enough for 1,000 titles, Bookeen say – and a mini USB connector for charging and syncing.  The 5-inch e-ink panel is 4 x 3 inches and runs at 600 x 800 resolution, 200dpi; it can show four levels of greyscale and, like other e-ink based ebook devices, lacks a backlight but is still suitable for outdoor reading.
So, no touchscreen or fancy wireless connectivity, but if you're looking for an ebook reader that you can fit in your bag (or a sizeable pocket) then the Bookeen Cybook Opus might fit the bill.  On sale now for $280.
[via GizmoScene]