Iran Buzzed A US Aircraft Carrier To Test Its Spy Drone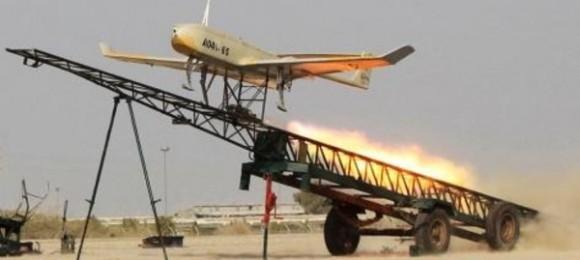 Iran claims to have flown a reconnaissance drone over a US aircraft carrier, part of a war-games op the American Navy has blasted as "unprofessional". The incident is believed to have taken place in early January, with the drone part of a combined effort to surveil not only the USS Harry S. Truman but a French aircraft carrier, Charles de Gaulle, which were both in international waters in the Persian Gulf at the time.
The Iranian unmanned aerial vehicle (UAV) was deployed as part of an extended exercise near the Strait of Hormuz. It and a Qadir-class submarine were dispatched to observe foreign vessels, Iranian state media reported, including a flyover of the aircraft carriers.
Fars, an Iranian news agency, released what's purportedly video excerpts of the drill. In it, rows of American jets are visible on the deck of the USS Harry S. Truman.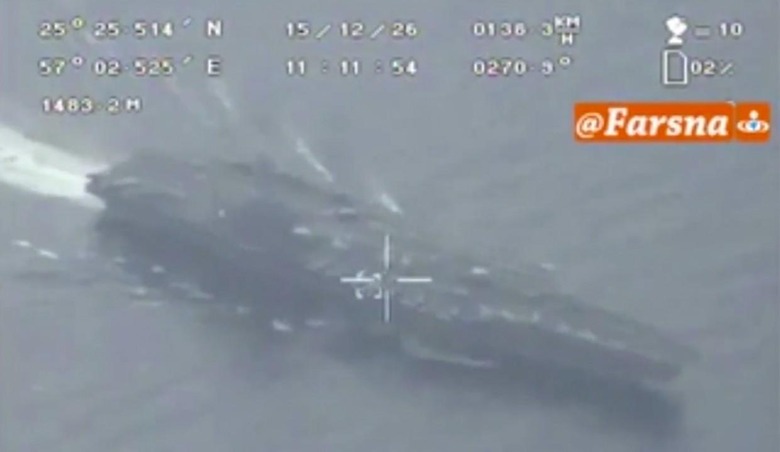 Questions have been raised as to the legitimacy of the footage, with some suggesting that it could have in fact been pieced together from existing video of American hardware.
Meanwhile, the US Navy has downplayed the incident's importance – not to mention declining to authenticate the video itself – and is portraying it more as a stunt than as a security issue.
A helicopter was dispatched to observe the drone's activities, Cmdr. Kevin Stephens, spokesperson for the US Navy's 5th Fleet, said, but discovered it "posed no danger to the ship" and was not weaponized.
Nonetheless, Cmdr. Stephens added, such a flyover was considered "abnormal and unprofessional."
Given Iran's experimentation with so-called "suicide drones", it could also be seen as highly provocative. Back in late 2014, it was reported that the Iranian military had modified a surveillance drone – itself seemingly modeled on existing UAVs designed by Boeing – into what amounted to a flying bomb.
Dubbed the Raad-85, it was said to be capable of flying for around ten hours and then of being remotely piloted into a target, triggering its explosive payload at the same time.
It's unclear whether the Raad-85 has been used in earnest, or indeed whether it or a variant was responsible for this particular incident, though trials of the drone were said to be taking place in 2014.
Iran has a surprisingly long history with UAVs, though experts point out that many of the designs are replicas or close modifications of foreign drones by Boeing, Lockheed Martin, and others. The first was deployed in 1986, the Ababil, amid tensions with Iraq, and of which variations on the core design of which are still in use today.