iPod touch refresh gains Siri and color collection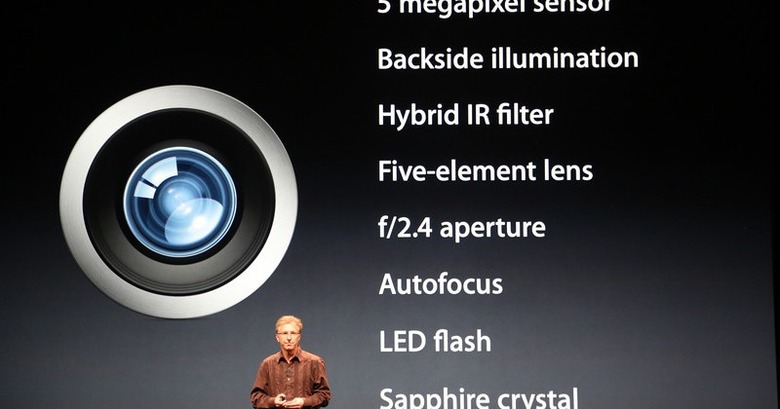 The iPhone 5 may have been the groundbreaking announcement at today's Apple event, but the iPod Touch is also getting a refresh, and it comes with a number of improvements over the iPod Touch that we're familiar with. For example, Apple is making some big changes to the camera, with Apple including a new iSight camera on the back of this bad boy. This new camera comes complete with autofocus, LED flash, a 5 megapixel sensor, backside illumination, and a five-element lens.
To top things off, the iPod Touch comes with the same sapphire lens cover that the iPhone 5 is equipped with. The camera on the back support 1080p with image stabilization, while the FaceTime camera on the front can shoot in 720p and makes use of Apple's facial recognition. The new iPod Touch will come in a variety of different colors – aluminum, black, red, blue, and yellow – and each one will come with a color-coordinated wrist straps that you can attach to the back of your device to keep it secure while using it as a camera.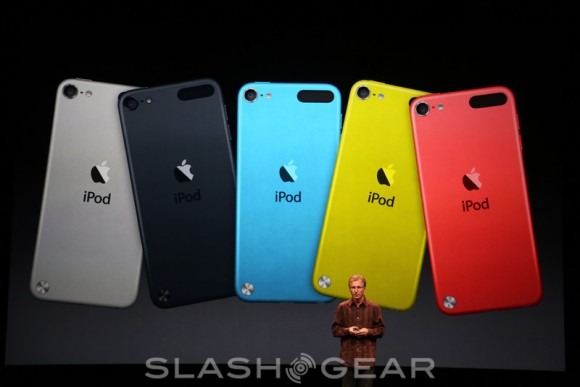 Finally, in one of the most important announcements during Apple's presentation, Siri is coming to the iPod Touch. The addition of Siri is bound to move some units this holiday season, so we're going to go ahead and say that putting Siri on the iPod Touch is a winning idea for Apple. Have a look at our liveblog of Apple's event for as-it-happens coverage, and also be sure to stop by our Apple portal to find more in-depth posts on Apple's big announcements.