iPod touch prototype with camera surfaces in Vietnam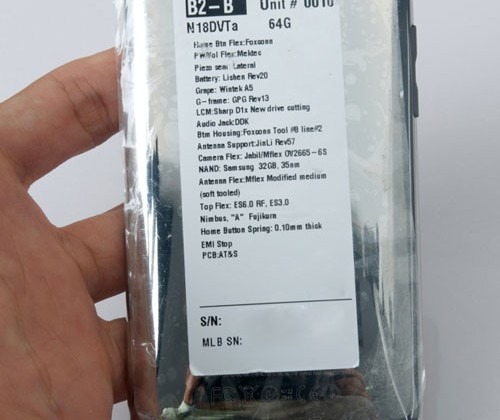 What's up with the Apple products that are turning up in Vietnam recently? The iPhone HD prototype turned up there not long ago, even though it was rumored to be faked. Another unannounced Apple product has surfaced in Vietnam and this time it's an iPod touch with a camera built in.
The device looks real enough, though I am no Photoshop expert. A convenient label on the back of the iPod shows it's a device made by Foxconn and is unit 10. The camera is a Jabil/Mflex OV2665-6S unit and the device has 32GB of storage.
The person posting the pics on Tinhte claims that the device was running iPhone OS 3.1 and references to 64G were found possibly referring to a storage capacity of 64GB. Check out a video of the device below.