iPod Swing Speakers attach like a case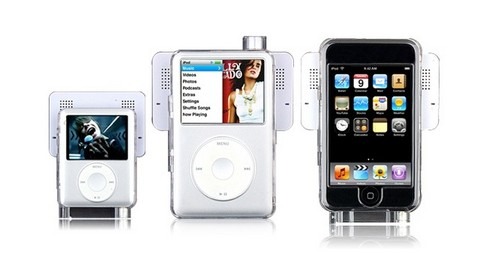 If you're still on the lookout for speakers to fit your style, these slim little guys attach directly to your iPod. Making it so that you can easily keep your music on you at all times and have less cords dangling in your way.
That is since these attach easily just by snapping them on like you would a case. These Swing Speakers aren't to the US just yet, but if they ever did make their way this direction I'm sure plenty would be happy to snap them up.
The battery life is said to last a full 10 hours. They have these for the Nano for $29, the Classic for $32 and the Touch for $36. As of now these are a only in Korea though.
[via gadgetlab]