iPod nano 7th gen teardown reveals supplier swap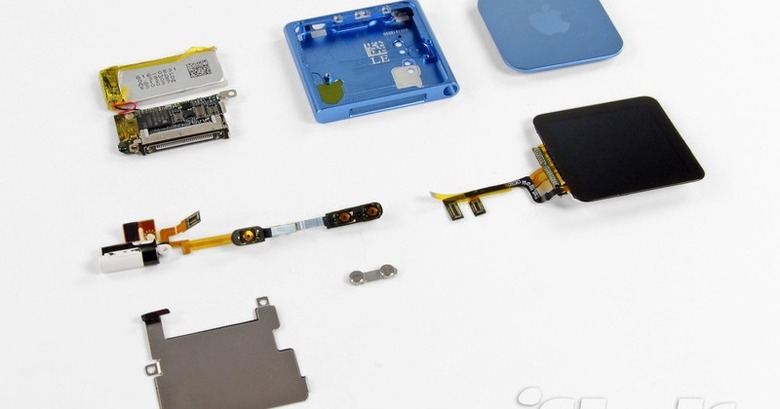 Apple's new iPod nano has undergone the teardown treatment, with the updated 7th generation PMP now revealed as having a quiet change in component suppliers. After stripping down the new media player to its component parts, iFixit discovered Apple has shifted from Toshiba to SanDisk flash memory as well as making more obvious software changes.
Meanwhile, there's also a new processor to be found, though Apple isn't talking specifications. Instead, it's more keen to discuss the streamlined UI, which now uses a full icon view rather than a more fiddly grid layout, and the integrated support for Nike+.
The component supplier switch is likely a cost chasing measure, given Apple has cut pricing for the iPod nano in the seventh generation. The 8GB model is now $129 and the 16GB is now $149, and if you consider there's now no need to buy separate Nike+ receiver hardware it's even more of a good deal.