iPhone XS image leak teases larger size, new gold color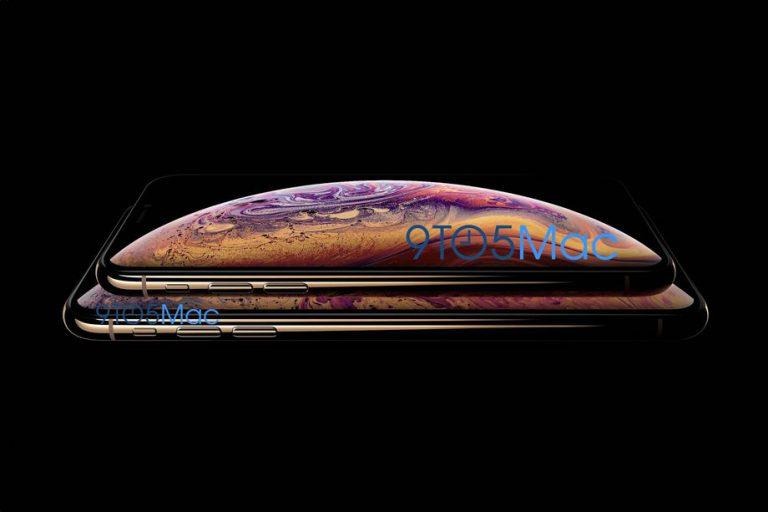 Apple is holding this year's fall press event on September 12th, where we're sure to see new iPhones, as well as a new Apple Watch. It's long been expected that the iPhones for 2018 will include the direct successor to last year's iPhone X, as well as a new larger size model. It appears we've got our first real confirmation on this, as new image has leaked showing two edge-to-edge OLED iPhones in different sizes.
The photo shows one device atop the other from a side angle, in a way that's exactly like Apple's official marketing images. The phones feature the same screen design as the iPhone X, with the image of a planet stretching from corner to corner of the display. It's not clear how 9to5Mac obtained the leaked image, but they note that it's not a product mockup.
The site says the phones will be called the iPhone XS, and feature OLED screens in the sizes of 5.8 inches and 6.5 inches, which have been rumored for months now. Also new in the image is that the iPhones are featured in a gold finish, a color option that Apple has used for years on models prior to the iPhone X, but was missing on last year's flagship.
9to5Mac's leak doesn't include any new details on the third new iPhone model expected for this year, which is said to use a 6.1-inch LCD screen with the iPhone X's notch and edge-to-edge design, although swap the stainless steel frame for aluminum. We'll have to wait until September 12th to hear more details directly from Apple, but in the meantime it looks like we have a good idea of what to expect.
SOURCE 9to5Mac