iPhone Xs fancy new HDR camera tech detailed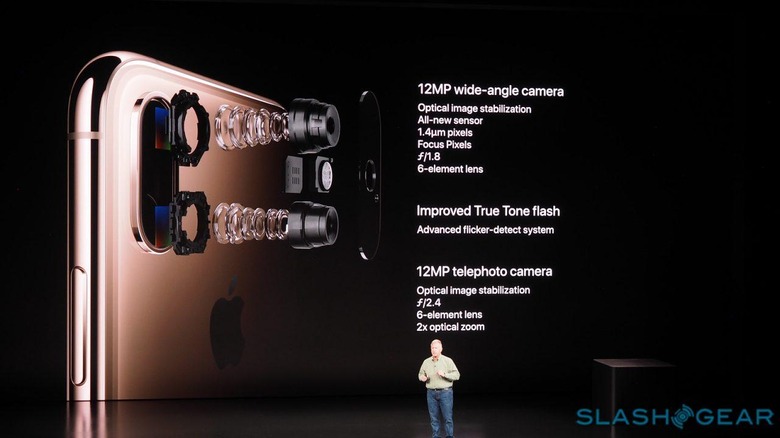 Today we're having a peek at cameras in the brand new iPhone Xs at Apple's official reveal event. The newest model iPhone has a pair of 12-megapixel cameras on its back with an "improved True Tone flash." One 12MP shooter is a wide-angle camera and the other is a telephoto camera.
The wide-angle camera has f/1.8 aperture, an "all-new sensor", and a 6-element lens. This camera has Optical Image Stabilization (OIS) and 1.4um pixel size. The flash in the middle has an "advanced flicker-detect system," and the telephoto camera has OIS, f/2.4, a 6-element lens, and 2x optical zoom.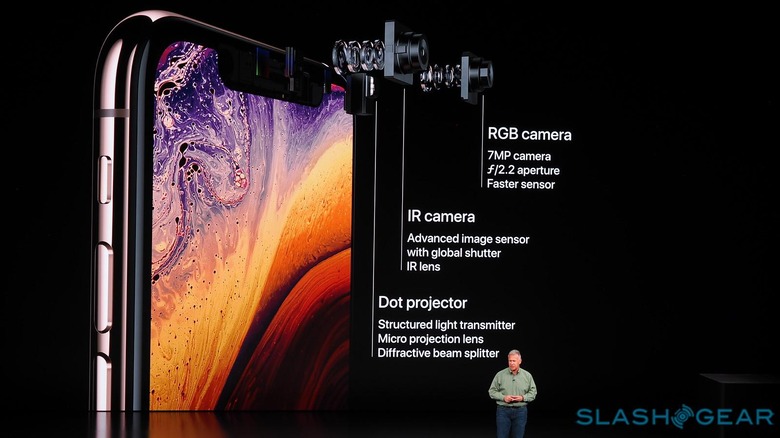 Up front there's another new camera system, utilizing an array of sensors and camera lenses to work. There's on 7MP camera (RGB) with an f/2.2 aperture and a "faster sensor" than on the previous model. There's an IR camera up front with an "advanced image sensor," global shutter, and IR lens. There's also a Dot projector up front with a structured light transmitter, micro projection lens, and a diffractive beam splitter.
This new set of camera systems has the ability to take photos in "Smart HDR." This may be – MAYBE – made in reaction to Google's widely applauded HDR system on the Pixel smartphone lineup. "When you take a photo, it's capable of doing a trillion operations on every photo you take," said Phil Schiller.
"We studied some of the highest end full-frame cameras and expensive, fast lenses to characterize the quality of the bokeh," said Schiller on the newest version of Portrait Mode. This camera system can simulate different depths of field, not unlike what was once possible with the Lytro camera system.
This camera system can capture stereo sound for videos. It also works with tone mapping, autofocus, autoexposure, better shadow details than before, better highlight details, and color rendering. We'll see how all of these things fare in the review lab – soon!