iPhone Will Soon Recognize Human Barks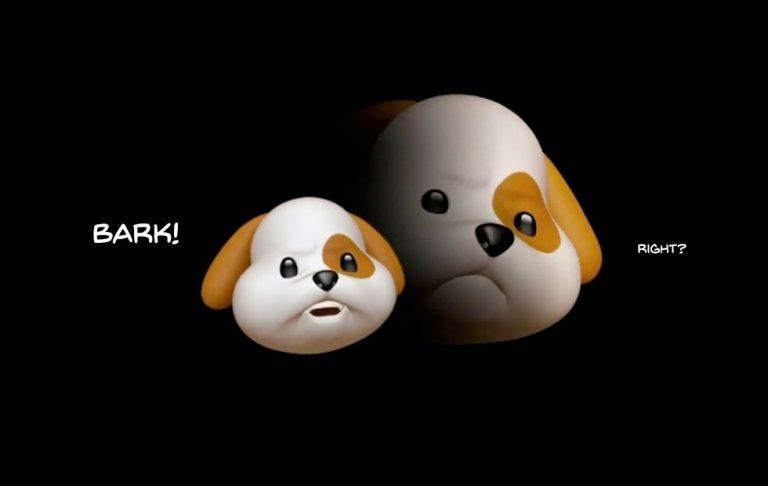 A patent application filed by Apple showed a futuristic way in which the iPhone would recognize and translate human barks. The patent application went by the name Voice Effects Based on Facial Expressions, and the resulting images are worth a peek. The original patent application was filed in late February of 2018 but were just made public by the USPTO on Thanksgiving day, November 22nd, 2018 – yesterday.
According to the patent application, the idea is that Apple's tech will detect certain actions, words, and sounds made by the user. Translations of these audio and video elements will take place in virtual avatars – otherwise known here as Animoji. These ideas would be an update for the latest Animoji features revealed this January.
In this set of features from Apple, the user's abilities would be recognized beyond what's already in-play on Animoji and in systems like Snapchat. In two parts of the description for the feature, the phone would capture video with an audio component (a person's face, speaking). In one session, an avatar reacts according to the captured video – that's basically what animoji are now. The next version has an avatar-specific voice (taking in what the user says and spitting out the same stuff, but with a special effect).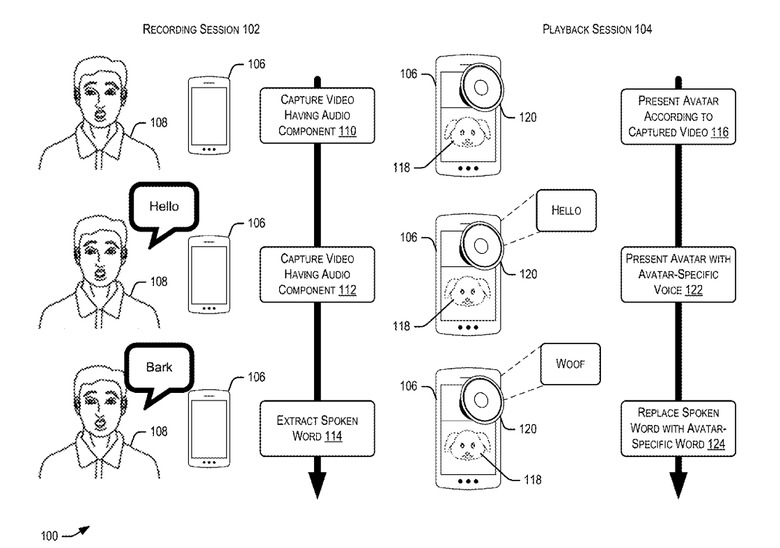 The most interesting new element here is the third of three. The user speaks one of a pre-set commands – like a dog bark. If the user barks, the system recognizes the bark and outputs a dog bark instead.
This new system is very similar to what's already in play with some Snapchat and/or Facebook augmented reality masks. A person might have a fun mask on, then they might open their mouth – when they open their mouth, they transform into a wolf! Apple's idea here is that a similar thing might happen with spoken words.
In addition to words translated into a pre-set of audio components is a set of facial expressions translated into words. That's similar to the wolf mask described above, but with an audio component at the end. Basically everything your face does with animoji in the future will have a strange effect – it'll be weird!