iPhone Trojan Discovered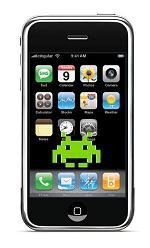 The first trojan for the Apple iPhone has been identified by the forums at ModMyifone.com and confirmed by security firms F-Secure and Symantec, who have warned users to be cautious about installing third-party applications.  The malware, variously called "113 prep" and "iPhone firmware 1.1.3 prep" purported to be a download of the leaked iPhone firmware 1.1.3, which broke cover last week, but when owners ran it all they saw was a message saying "shoes".  However, removing the software had unexpectedly damaging results.
Targeting the /bin folder, the trojan deleted the contents, crippled the popular "Erica's Utilities" package and overwrote OpenSSH, the encryption protocol.  According to Symantec, those affected should uninstall "113 prep" and then reinstall the broken applications – no lasting damage to the iPhone has been reported.
"This is technically the first Trojan horse seen for the iPhone; however, it does appear to be more of a prank than an actual threat.  The impact of uninstalling the 'Trojan' would appear to be an unintended side effect" Orla Cox, Symantec researcher
The site distributing the malware has now been taken down, meaning future infections are unlikely.  I would think Apple likely to use the situation to justify their supposed push for digitally-signed software once the iPhone SDK is released next month.
ModMyifone.com / ZDNet [via MY iTablet]