iPhone To Get 3.2MP Camera; Unknown 5MP Device To Follow?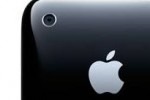 According to the latest leaks coming out of Asia, manufacturer OmniVision have won the contract to supply Apple with the 3.2-megapixel CMOS image sensor intended for the next-gen iPhone.  The company is also apparently contracted to provide a 5-megapixel CMOS sensor for an unknown Apple device set for release later in 2009.
OmniVision apparently beat competition from image sensor rivals STMicroelectronics and Aptina Imaging to supply Apple with the camera components.  The iPhone's camera has gone unchanged, aside from software tweaks, between the first-generation model and the current iPhone 3G, and is one of the elements most expected to be addressed in the next-generation version of the smartphone.
Apple are notoriously secretive about their suppliers and unannounced specifications, however, and DigiTimes has a mixed record of reporting Apple rumors.  There's also no word on what the 5-megapixel device could be, though it's possible that Apple have picked the higher resolution camera for use in their tablet-style touchscreen device or netbook.
[via iPhone Buzz]