iPhone SE 2018: How the notch works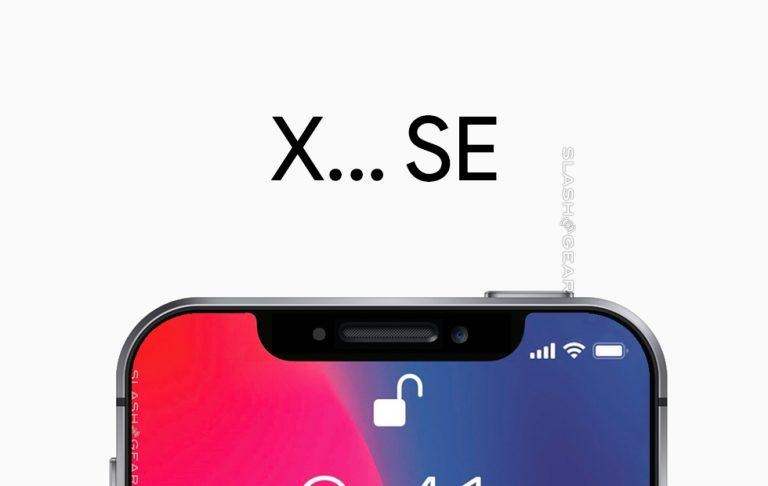 Today we're having a peek at a mockup of the iPhone SE 2018 based on leaks from the past week. We're exploring the viability of the leaked models that've appeared – with regard to the software and the hardware that'd need to work with said hardware. This is a test. If this had been a news story based on Apple products straight from Apple, we'd be going in on all angles.
If we have a peek at the iPhone SE 2018 – as leaked today by OnLeaks – we see the ever-so-slightly smaller size of the notch. This version of the iPhone SE has a notch, like the iPhone X, but it's not the same sort of notch. This isn't the full array as it exists on the iPhone X, but it's similar in shape.
OF NOTE: These images aren't perfectly aligned with the images produced by Steve H (OnLeaks) – but they're close. Also important is the fact that this source suggested he wasn't as SURE of his source for schematics as he generally is. As such, take everything with two grains of salt instead of just one.
Above and below I've used Apple renders and rearranged graphics of several sorts to mock up the iPhone SE 2, or X, or whatever you want to call it. The notch is shown on the iPhone X above (with contents), and we've got the SE 1 and SE 2 in its most likely configuration. That's most likely IF the display is going to do away with the home button and trade it in for a notch.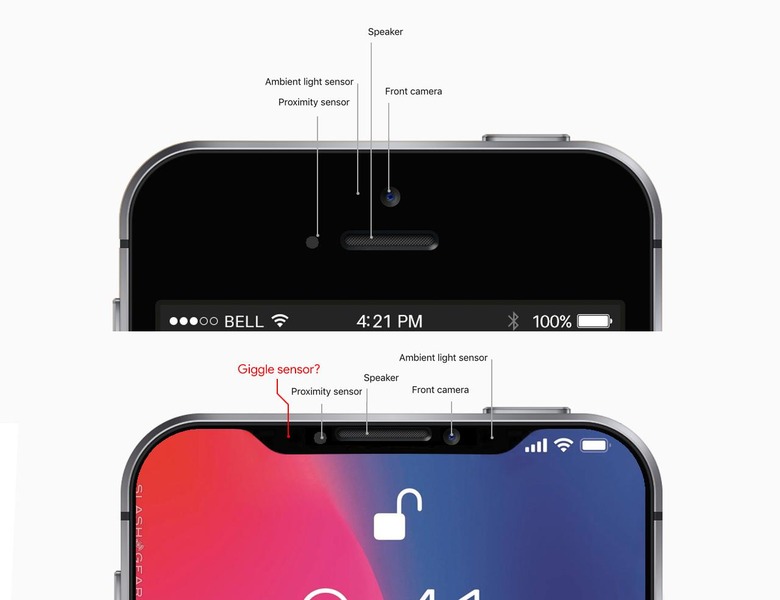 ABOVE: Notch slightly thinner than the iPhone X. BELOW: Notch the same height as the iPhone X, width slightly smaller.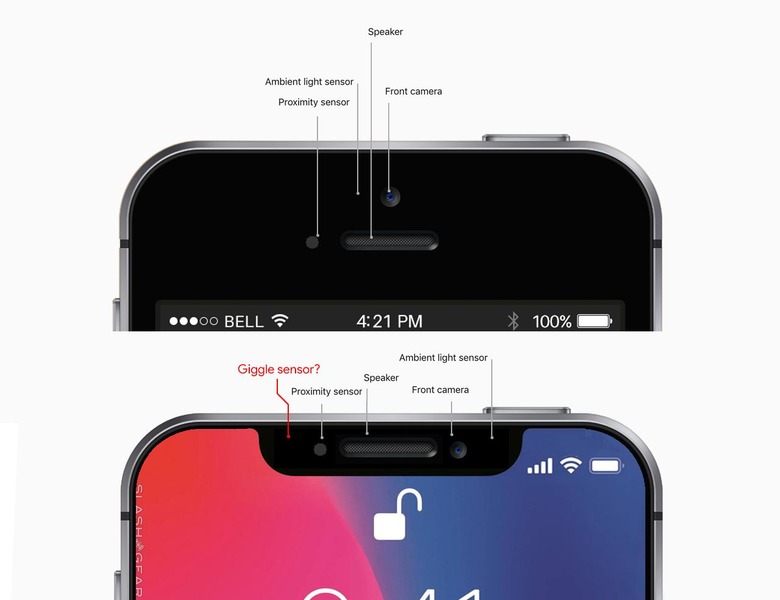 If the iPhone SE comes with a notch, it probably won't include any more sensors or cameras than its predecessor. There seems to be room for a camera or sensor we've not seen before – but there might just be an opportunity for a new mic hole.
If the iPhone SE does roll up with a new notch, there's two places it could appear. Less likely is the device appearing at Apple's developer conference – where they do reveal new hardware from time to time, but not always. The more likely of the two options is the iPhone SE 2 appearing during Apple's yearly iPhone event.
The next Apple developer conference – WWDC 2018 – takes place June 4th, 5th, 6th, 7th, and 8th. Apple's yearly iPhone event's taken place in September for several years, and there's no reason to assume it'll happen any other time. Add iPhone SE 2 to the pile of phones Apple's rumored to launch, and make good!