iPhone SE 2 glass back and wireless charging tipped, plus early 2018 launch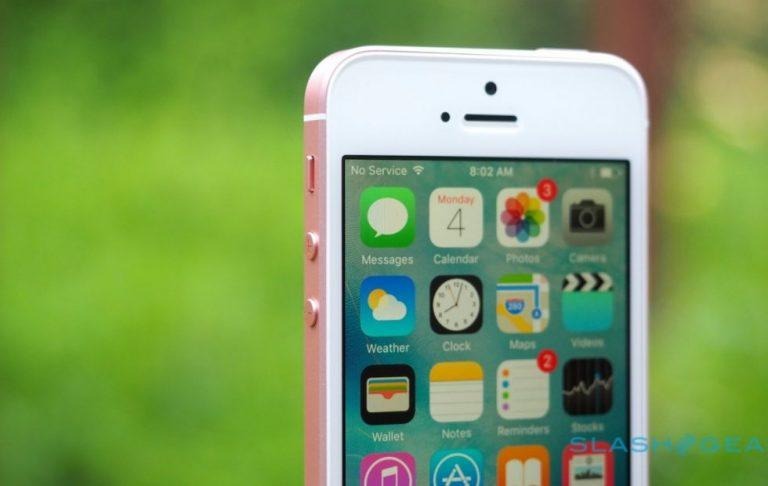 The iPhone SE 2, the rumored successor to the iPhone SE, will feature a glass back, according to a new report. This glass back may be more than a random design choice, instead hinting at a specific, welcomed feature: wireless charging. It's a big change over past rumors regarding the device, which was expected to bring an increase in speed but little else. The addition of a glass back would itself be a big change, and wireless charging would bring it to a whole new level.
The iPhone SE 2 is far from official, and in fact rumors — what little there have been — haven't exactly been consistent. The iPhone SE was Apple's solution for customers who missed the older, smaller iPhone designs, but who don't want to use those older, slower iPhone models. The end result was a phone that looks like the iPhone 5s but performs like an iPhone 6s.
The iPhone SE was launched in early 2016, making it a bit dated at this point. Fans of the handset have been asking when Apple will be updating the model, but a better question is if it will be releasing a successor. That question still hasn't been settled.
Back in July 2017, an analyst
that Apple doesn't plan to update the iPhone SE. However, some rumors and leaks have surfaced here and there
. An iPhone SE 2 is reportedly planned, but details are still lacking. One of the more recent reports — from late November — claims Apple will release an iPhone SE 2 model in the first half of 2018.
Apple is said to have a deal in place for the second handset with the same plant that made the iPhone SE. Sources and speculation have pointed toward the same small screen and same design, which would make sense — Apple wouldn't have to invest in all the work and hardware that comes with a new design.
A source speaking to Tekz24 contradicts all that, claiming that the iPhone SE 2 will have a glass back. This "very reliable source" claims that the glass back decision may have been made due to plans for wireless charging support, though the source doesn't outright state that wireless charging is happening for this model. Various leaks have claimed that buyers will have somewhere around a $400 price tag once the handset launches (assuming it does).
SOURCE: