iPhone raids BlackBerry 10 keyboard magic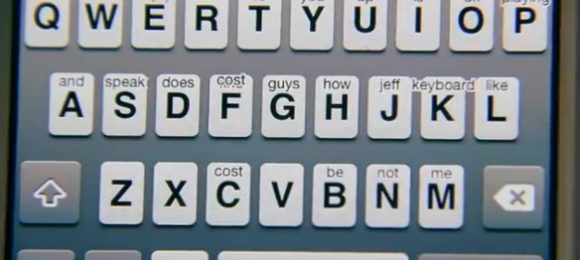 Could the iPhone raid one of RIM's headline BlackBerry 10 features before the Canadian company's own handsets are even near the shelves? If the iOS developer behind Octopus Keyboard has his way, it will: Mario Hros has been telling iDownloadBlog about the custom iPhone 'board he's been cooking up, borrowing the floating auto-prediction system RIM demonstrated at BlackBerry World and slapping the gesture-based UI onto his own iOS version.
Lest you've forgotten, RIM's on-screen keyboard attempts to deliver some of the company's legendary text-entry skills by supercharging a soft-keyboard. Rather than queuing up potential words in a line above the keys, they hover around the user's fingers, accessed with a simple swipe. Less finger movement, RIM claims, means quicker entry.
Octopus Keyboard uses its own completion engine, and can learn new words as the user enters them. It apparently works with any input language with key input, though right now there are still some issues to address in this beta version, such as auto-punctuation and auto-capitalization.
Octopus Keyboard demo:
Still, it's an impressive realization of RIM's system on a rival platform in such a small length of time, and Hros expects to have the full release out by May 20. The biggest drawback is availability: since, unlike with Android, iOS won't allow you to change the default keyboard, users will need to jailbreak their iPhone or iPod touch in order to access Octopus Keyboard from the Cydia unofficial app store and install it.