iPhone OS 4.0 wrap-up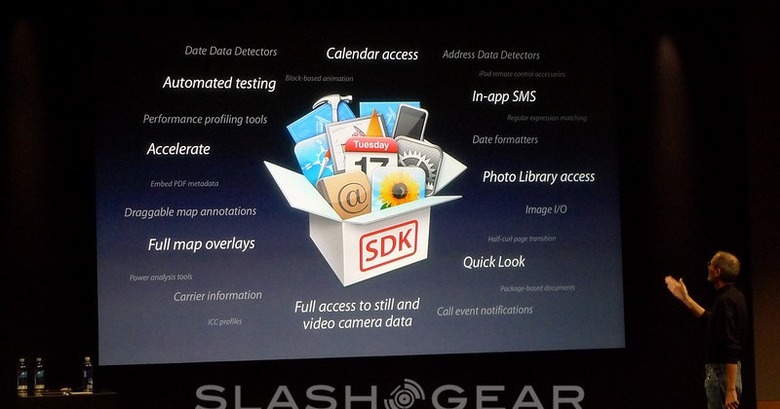 Apple's iPhone OS 4.0 preview has been and gone, and the aftermath is a much more appealing OS not only for the iPhone but for the new iPad.  As anticipated, the biggest draw of today's event was multitasking, with Apple telling us it's taken them four iterations of the iPhone OS to get it just right.  Elsewhere there's a new social gaming network for competing with both friends and strangers, a unified inbox and folders for better organising email and apps, and a new iAd advertising platform.Multitasking isn't quite what we're used to from the desktop.  Apple have distilled down the essential APIs necessary for apps that benefit from background tasks – like Pandora playing in the background, or Skype receiving calls even when not in primary focus – and added support for developers to take advantage of them in their software.  VoIP, for instance, will be kept running in the background, while Pandora can continue playing even while you browse online or triage your email.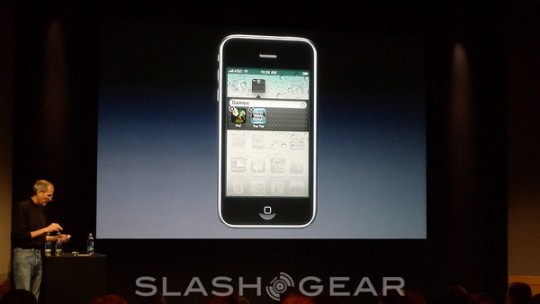 As for the unified inbox, that pulls together all your accounts into one view (complete with threaded conversations and attachment support), and you'll be able to use more than one Exchange account on a device at a time.  Folders, meanwhile, are a streamlined way to manage your homescreen, allowing you to quickly group together similar apps and save swiping.
Apple's social gaming network, Game Center, is a standardised system whereby people can play collaborative multiplayer games.  As well as being able to invite specific friends into games, Game Center will also be able to match players based on their ability levels.  There'll be achievements, too, similar to how the PSN and Xbox Live work.
To keep encouraging developers to not only make apps but to price them free, Apple have delivered iAd, a new advertising platform.  Apple will host and deliver adverts into apps, but these will be unlike anything smartphone users have seen before: in fact, they'll be like nested mini-apps within apps, offering various levels of downloadable content, multimedia, mini-games and more.  Devs will see 60-percent of ad revenue, and users will know that their core app is preserved behind the ad (which they can leave at any time) so as to hopefully encourage more people to view them.
iPhone OS 4.0 iAd Nike demo:
[vms 0e441f0fb6f3fad709e2]
Unfortunately, some older devices simply won't get to play with all the new functionality in iPhone OS 4.0.  We've seen certain handsets lose out of features as iPhone OS advances before, but 4.0 will be perhaps leave the deepest line in the sand.  Second-gen iPod touch and iPhone 3G owners won't get certain hardware-intensive functions, multitouch-included, while the original iPhone failed to even get a mention.  Only the iPhone 3GS and third-gen iPod touch will get all the things Apple announced today; of course, we're also expecting a fourth-gen iPhone to arrive this summer too, and who knows what functionality that might add on top.
So where does this leave us today?  If you're a developer, head on over to developer.apple.com where you can download the iPhone OS 4.0 SDK and begin getting your apps ready with the 1,500+ new APIs on offer.  Everyone else will have to be patient, since Apple don't expect to launch the new platform until summer 2010 for the iPhone and iPod touch, and fall 2010 for the iPad.  Until then, check out our full photo gallery from today's event and Apple's official PR.