Apple iPhone OS 4.0 Introduces Unified Inbox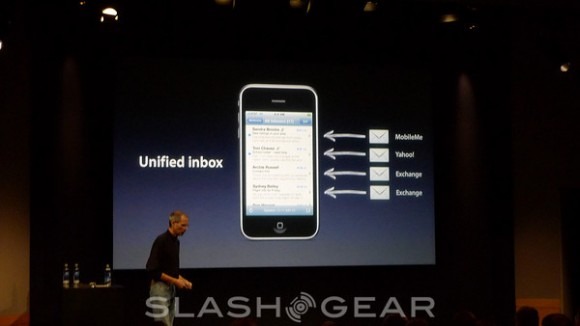 Something else that people have been aching for since the launch of the iPhone, Apple has officially announced the support for a unified inbox, thanks to iPhone OS 4.0. You can also include more than one Exchange account with the introduction of iPhone OS 4.0, which will probably make quite a few people out there very happy. Secondly, if you want to focus on one inbox more than others, you can do that. Also, there's also "fast inbox switching," which does exactly as it sounds.
More news coming up shortly. Apple is on the rampage with their announcements, and we're bringing them all to you live right here, along with our coverage posts. It's beginning to look like Apple is now focusing more on the tech side of things, while utilizing their tremendous foothold in the "non-techie" part of the world they've been building on since day one. Good plan.