iPhone might head to MetroPCS, just not anytime soon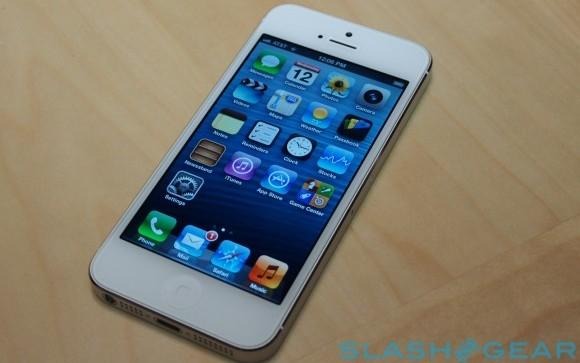 Now that the MetroPCS/T-Mobile merger has been finalized, many customers on MetroPCS are all wondering, "When can we get our hands on the iPhone?" Well according to T-Mobile CEO John Legere, there is a possibility that the iPhone will head to MetroPCS, however nothing is certain yet. He says, "It's not imminent; I think that's safe to say." He does assure MetroPCS subscribers that he has started discussions with Apple about bringing the iPhone to MetroPCS.
Bringing the iPhone to MetroPCS doesn't seem like an unrealistic dream, because Apple has already allowed several prepaid carriers, like Virgin Mobile USA and Cricket Wireless, to sell the iPhone on their networks. Ironically, the prepaid carriers were able to sell the iPhone even before T-Mobile, the 4th largest carrier in the United States, was able to get its hands on it.
But before T-Mobile can bring the iPhone to MetroPCS, it has other plans to focus on first. Starting next month, T-Mobile plans on releasing devices that have the MetroPCS logo, but will be working off T-Mobile's network. By doing this, T-Mobile would be able to quickly migrate customers off of MetroPCS's network and onto its own. Then it can begin refarming MetroPCS's spectrum to deploy its 4G LTE network.
But Legere emphasizes that this move is about "customer migration, not network integration." With MetroPCS-branded phones working on T-Mobile's network, T-Mobile plans on expanding MetroPCS's brand into more markets. T-Mobile plans on bringing MetroPCS to several new markets both this quarter and next quarter. The list of markets is said to be in the double-digits, with T-Mobile deciding this week which cities its going to hit first.
By the time 2014 rolls around, T-Mobile hopes to stop losing subscribers and start gaining subscribers. So far Legere says that T-Mobile's new uncarrier plans have been well-received, and that its numbers have exceeded their expectations. Most of it is likely due to T-Mobile finally launching the iPhone last month. T-Mobile reported that there were lines outside every T-Mobile store in the nation, with customers eagerly hoping to finally be able to use the iPhone on their carrier. If you're on T-Mobile, and are thinking about picking up an iPhone 5, be sure to check out our iPhone 5 review to see if it's worth the switch.
[via AllThingsD]