iPhone iOS 13.3 update brings fixes for Photos, Dark Mode, Gmail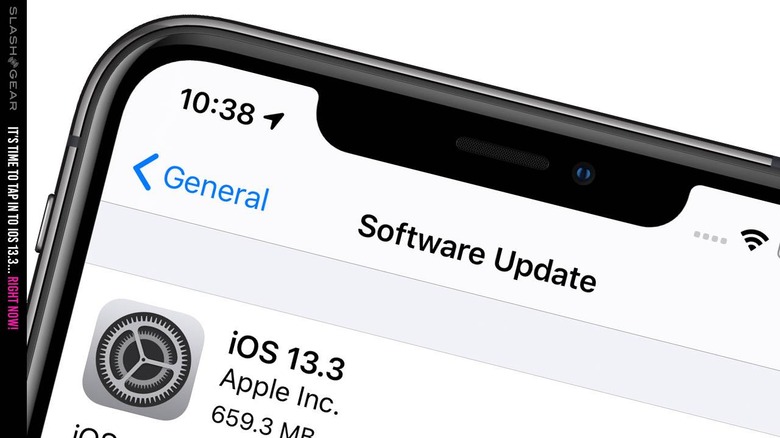 Apple's iOS 13.3 was released this afternoon with Screen Time updates as well as bug fixes for several apps. This update is available for all iPhone and iPod touch devices with the proper hardware requirements. Users will find improvements to Screen Time, Apple News, and the one you've been waiting for – Stocks! It's likely the changes most significant for the masses are, instead, the bug fixes for several key elements in other apps.
In the Bug Fixes and Other Improvements section of Apple's latest iOS update details listing, several key bits of often-used apps appeared today. For Safari, this update enables support for NFC, USB, and Lightning FIDO2-compliant security keys. An issue was also fixed that sometimes prevented during off Dark Mode when Smart Invert was enabled.
The Phone app had a bug where a missed call badge would not clear, even when checked – that's fixed with this update. An issue was fixed where cropping or using Markup on screenshots would not properly save to Photos. Photos now has the ability to create a new video clip when trimming a video – like it should have had all along, but YAY nonetheless.
An issue was fixed where the cursor wouldn't move after a long press on the keyboard's space bar. Messages had a bit of a bug where screenshots would appear blurry – that's apparently fixed.
A Mail app issue prevented the deletion of some messages from Gmail accounts – that's been fixed. Mail also had an issue that's fixed in which new messages might not've been able to properly download.
NOTE: To be clear, the Gmail issue was with the Mail app from Apple, not with the Gmail app from Google. It occurred with Gmail messages (from Gmail accounts) in the Mail app.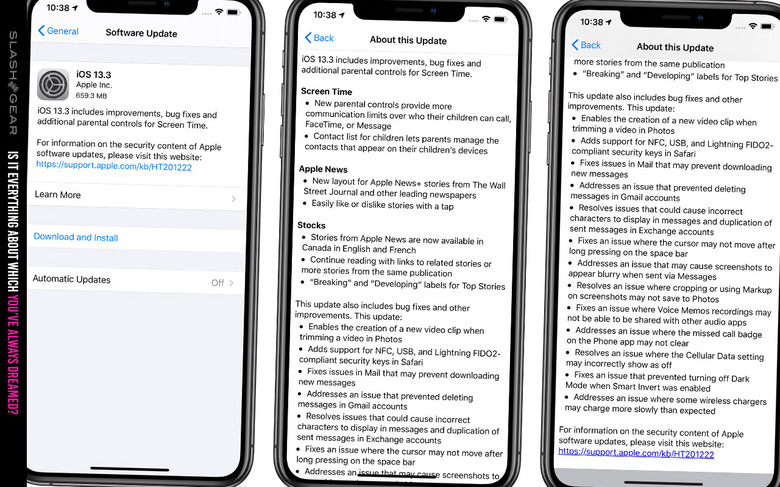 Other App Updates
Screen Time has new parental controls that were not present before this week. Included for parents are expanded "communication limits over who their children can call, FaceTime, or Message." This system now has a Contact List for children, which lets parents "manage the contacts that appear on their children's devices."
Apple New has a new Apple News+ stories layout from various newspapers. There's a new easier-to-use like or dislike system in the app as well. Stocks now includes Apple News stories "in Canada in English and French." New labels appear for Top Stories, including "Breaking" and "Developing", along with "continue reading" with links to related stories and more stories from the publication that's being read.
How to update
As it is with most major updates on iOS devices, this update starts in Settings. Open Settings, go to General, Software Update, and tap Download and Install. If no software update is available, you have but one choice – wait longer!