iPhone infringes three MobileMedia patents: here's what possible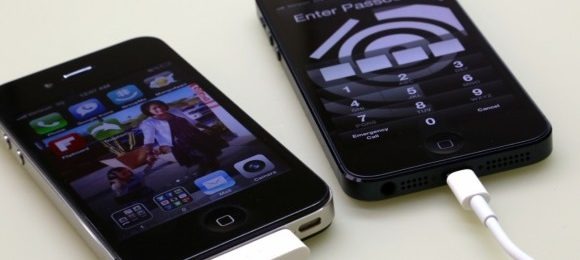 It would appear that the patent-centric group known as MobileMedia has scored a hit against Apple this week as Bloomberg reports a U.S. Court finding the iPhone to be infringing on three patents held by the former company. This case is part of an ongoing assault struck up by the company known in full as "MobileMedia Ideas" which is jointly owned by Sony and Nokia as well as MPEG LA. The three patents in the case are being ruled upon by U.S. District Judge Sue Robinson in Delaware and include, first and foremost, a patent for a rotating display software feature.
According to CNET in early November, the battle was made official when the judge rejected an Apple attempt to toss a lawsuit over involving the patents at hand. Judge Robinson confirmed that the suit would proceed and that patent No. 6,441,828, was "suitable for determination by a jury."
Three of the patents this case COULD be ruling over (NOTE: These are three main possibilities at this point, not confirmed to be THE final set of three) are as follows:
- Sony patent No. RE39231 showing a "call incoming control method" allowing a user to tap a button (or press it) to mute calls or change the volume of said calls incoming
- Nokia patent No. 6,253,075 for "rejecting incoming calls" which simply allows the user to "ignore" or "decline" incoming phone calls.
- Sony patent No. 6,725,155 for "route search conditions" and GPS transmissions – these transmissions are sent to a remote server and ping to be "receiving guidance data transmitted from the server."
There's also the Sony screen rotation patent numbered above which says that "by pressing the rotate button a maximum of three times for one image, the user can rotate the image clockwise." Sony patent No. 6,563,535 deals with displaying images right-side-up "regardless of the orientation of the image or the physical orientation" of the device at hand. Stick around SlashGear for more information on this case as it develops!