iPhone Google search could be dumped for Microsoft Bing?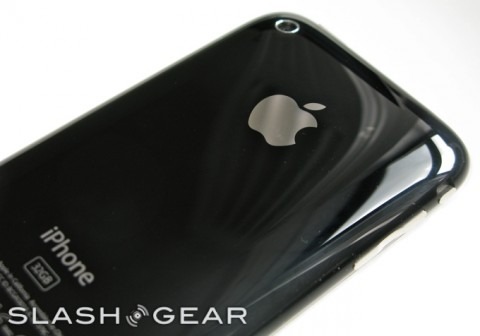 Hold off on the sarcasm; the rumor is bizarre enough on its own.  According to Business Week's sources, Apple and Microsoft are currently negotiating to make Microsoft Bing the default search engine on Apple's upcoming iPhone OS, a move which would replace Google.  Two sources have apparently told the publication that talks have been in progress for weeks: "Apple and Google know the other is their primary enemy" one explained, adding "Microsoft is now a pawn in that battle."
The move would mark further escalation in the competition between Apple and Google.  The two companies worked relatively closely in recent years, with Google's search engine the default on the iPhone; however with the release of the Android OS and, most recently, the Google Nexus One, their mutual ardor is cooling.  Back in August 2009 Google CEO Eric Schmidt resigned from the Apple board, with the move described as a "mutual" decision.
However the potential deal – which is still yet to be settled, according to the sources – is not expected to be a long-term partnership between Apple and Microsoft.  The former is tipped to be working on their own ultra-secret skunkworks search project, looking to bring the functionality in-house; Apple are also said to be considering its own mobile advertising system, which would further cut their partner companies out of the frame.
[via RandomlyAccessed]