iPhone comparison video shows how Apple has improved over time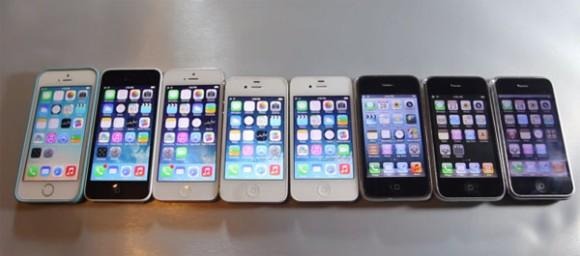 Apple has been criticized over the years for producing iPhone upgrades that at times weren't much of an upgrade. That fact has led many people to wonder exactly what improvements have been made with each new iteration of the iPhone. A really cool video has shown up that goes from the original iPhone up to the brand-new iPhone 5S and 5C smartphones.
The new iPhone 5S was definitely an upgrade compared to some of the previous models thanks to the new A7 processor. If you've ever wondered exactly how the newest versions of the iPhone compare to some of the original handsets, you need to check out this video and see for yourself.
The producers of the video say that each handset in the video had been freshly restored and wasn't jailbroken. Each of the iPhone models are also running the latest version of iOS that was compatible with the device hardware. What that means is you won't see the old 2G iPhone running iOS 7 because it's not compatible.
The video shows a comparison between the devices looking at how fast they removed, browse the web, and perform other tasks. The video was only about 3 minutes long so you won't waste much of your morning checking it out.
SOURCE: AppAdvice