iPhone and iPad Verizon Viewdini app gets release and hands-on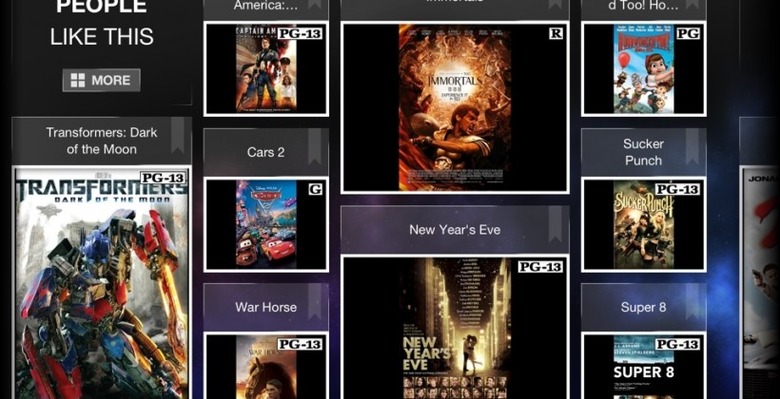 It's finally time for the iOS collection of mobile devices to get Verizon's own streaming video hub Viewdini, connecting Comcast, Netflix, Hulu, and more into one simple-to-use system. This app is free to download and was up until now only available for Android. You simply search for your favorite TV show or movie and find it connected to a whole list of streaming video sources as well as video download sources – including Apple's on iTunes store.
You'll be able to connect to ABC, Crackle, Funny or Die, Vimeo, and Verizon's FiOS on-demand video environment. Netflix, Hulu Plus, and IMDB are connected as well. IMDB of course isn't a streaming service, it's a video information website, the Internet Movie Database, and with that connected to a vast network of streaming content, you'll be ready to go forever! Summaries of shows work with Metascores from Metacritic and all of it works with a rather nice to view and work with user interface.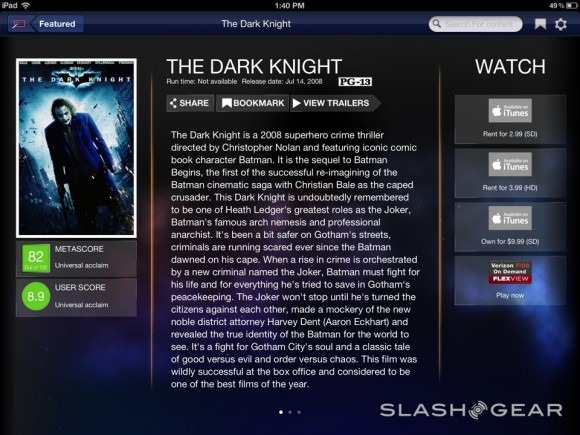 This application is currently only available for 4G LTE devices if you're running Android, but if you've got an iPad, an iPhone, or an iPod touch, you can download the app for free, no mobile data connection needed. You can search with ease, play at will, and continue to make your iOS device one that's more than ready to be an entertainment beast.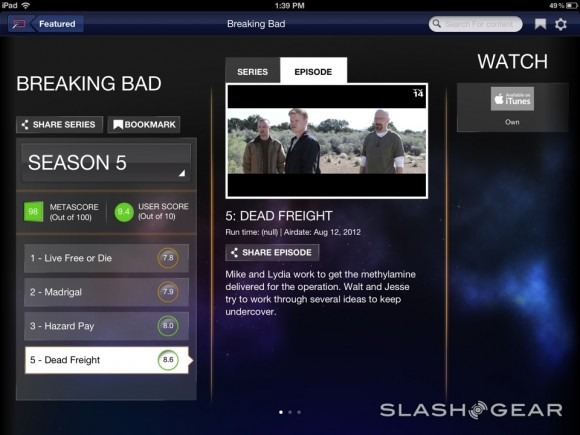 Have a peek at our timeline below for additional Verizon news leading up to this release, and stay tuned as more Apple device-related tips and rumors come across the Verizon line in the coming weeks. Big things are happening!