iPhone 8's "one more thing" may be a 3rd phone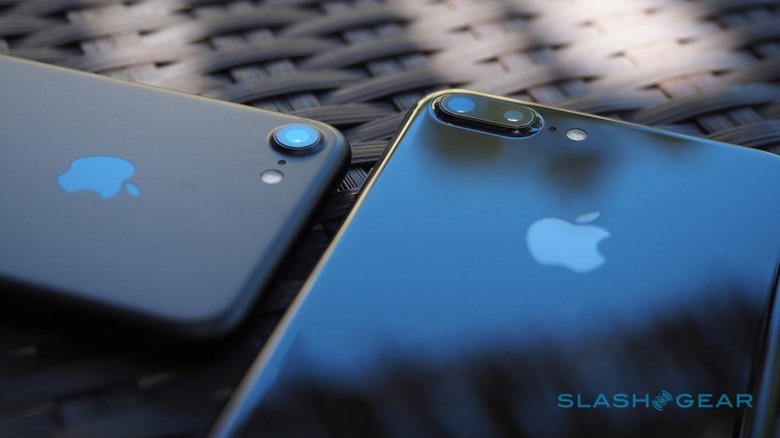 Apple is said to be planning something big for the release of iPhone 8, and one possibility is the addition of a third phone to the lineup. For a few years now, Apple has released two new iPhones each year (ignoring the one-off release of the iPhone SE), but that could change next year. In addition to the 4.7 and 5.5-inch models we've had since the iPhone 6, Apple may be looking to release a 5-inch iPhone 8.
So says a report from Nikkei Asian Review, which spoke to an unnamed industry source close to the production of the iPhone 8. This source was actually speaking Nikkei about the possibility of the iPhone 8 having a glass back when it mentioned that there are three iPhone 8 models on deck for reveal. The glass backs are supposedly being made by Biel Crystal Manufactory and Lens Technology, both factories in China.
To hear that Apple is plotting to release a 5-inch iPhone is a little strange. If anything, it seems like Apple would go the opposite direction, offering a 4-inch iPhone or at least something closer in size to the iPhone 5s. With a display size of 5-inches, that doesn't make the size of this third iPhone 8 much different from the standard 4.7-inch model we currently have.
In any case, the report that Apple will opt for a glass back on the iPhone 8 is also an interesting one. We haven't seen a glass back on an iPhone since the days of the iPhone 4s. Since then, Apple has opted for a metal rear housing for the iPhone, leaving the more fragile glass back out of the equation.
Next year will be the tenth anniversary of the launch of the original iPhone. As such, the rumors thus far has claimed that Apple will be pulling out all the stops in an effort to wow the iPhone faithful. Launching a third model might be one way to do that, but considering the iPhone 7 has only been around for a little over a month, it'll be quite some time before we discover what Apple has up its sleeve.
SOURCE: Nikkei Asian Review