iPhone 8 VS 7: the big size change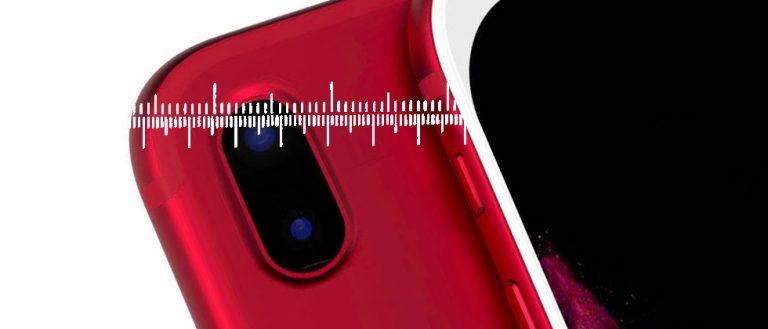 Today a set of specifications has leaked giving the dimensions of the next big iPhone. This iPhone 8, as it's being called, could also be referred to as iPhone OLED, iPhone Pro, or iPhone Edition – whatever you want, since no real confirmation of its existence has been made by Apple as of yet. What we've got today, thanks to these dimensions, is the ability to compare this generation's iPhone to the next.
While Apple has not yet confirmed the possibility that they'll release three new iPhones in 2017, chances are they will. Tips have been made, rumors have circulated, and leaks have leaked. That said, keep a grain of salt handy for everything that comes before Apple's inevitable 2017 iPhone event, including the following.
According to the folks at iDrop News via Benjamin Geskin, Apple's next major smartphone will have a size somewhere in-between the iPhone 7 and the iPhone 7 Plus. Instead of matching the iPhone 7 Plus, as was once assumed, this new iPhone 8 is pictured here right in the middle of Apple's current two iPhone models.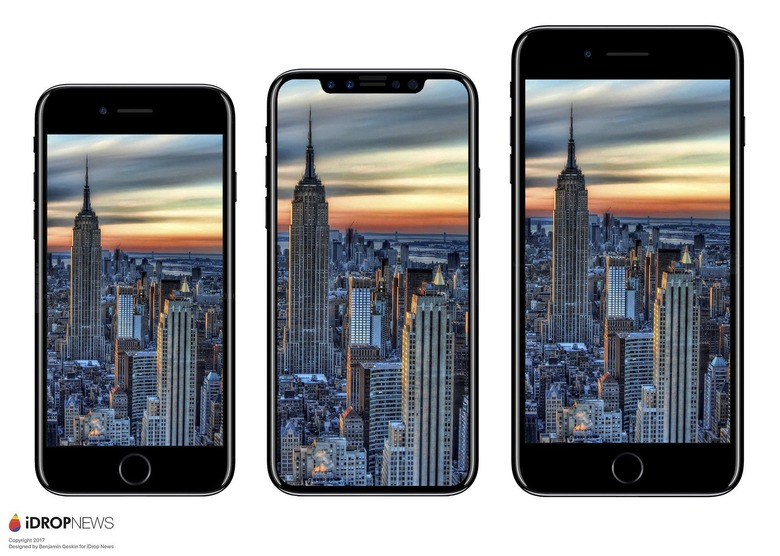 If Apple's history holds strong for the future in other size changes, this year will reveal the iPhone 7s and iPhone 7s Plus, too. If that's also true, it won't be out of the ordinary to find that both the iPhone 7s and iPhone 7s Plus essentially match sizes with those of their most recent predecessors.
iPhone dimensions:
• iPhone 7: 138.3 x 67.1 x 7.1 mm
• iPhone 7 Plus: 158.2 x 77.9 x 7.3 mm
• Potential iPhone 8: 143.59 x 70.94 x 7.57 mm
As such, the image you're seeing above might well also be a close depiction of the iPhone 7s, the iPhone OLED Pro Edition 8, and the iPhone 7s Plus. Of course the jury is still out on what the most powerful of these three devices will be called, but there's a good chance it won't have a name as long as what this paragraph presents.
If Apple does release a smartphone with a display like this, it'll go directly to war with what one of the creators of Android presented earlier this month. The Essential Phone, as it's called, also has a display that covers nearly its entire front side. Have a peek at our recent iPhone 8 vs Essential Phone article to see these titans battle it out – with Samsung's Galaxy Note 8 in for the long haul, too!