iPhone 8 official: details on skipping the 7S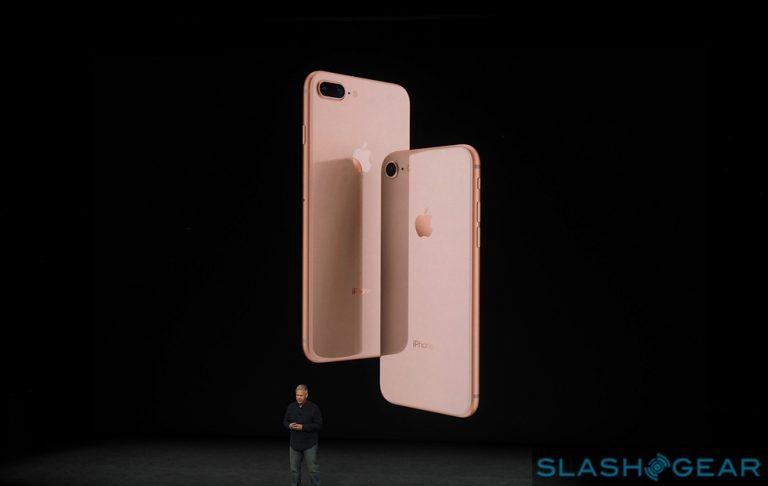 Today Apple revealed a new set of iPhones, each with their own unique features for the future of iOS. These devices will come with iOS 11 right out the box, bringing on the newest and most powerful iPhone features ever presented on an iPhone. These devices are part of the larger iPhone family, the likes of which will continue to be offered for sale by Apple in the Apple Store.
"It's truly amazing how much iPhone impacts the world each and every day," said Tim Cook. "Our intention with iPhone has always been to create something so powerful, so immersive and so magical, that the hardware virtually disappears." Cook began speaking about the next iPhone by retelling the story of the first iPhone, transitioning on through the ages, with industry firsts and game-changers galore.
"Over the past decade, we've pushed forward with innovation after innovation, bringing us to this moment, when we can create devices that are far more intelligent, far more capable, and far more creative than ever before."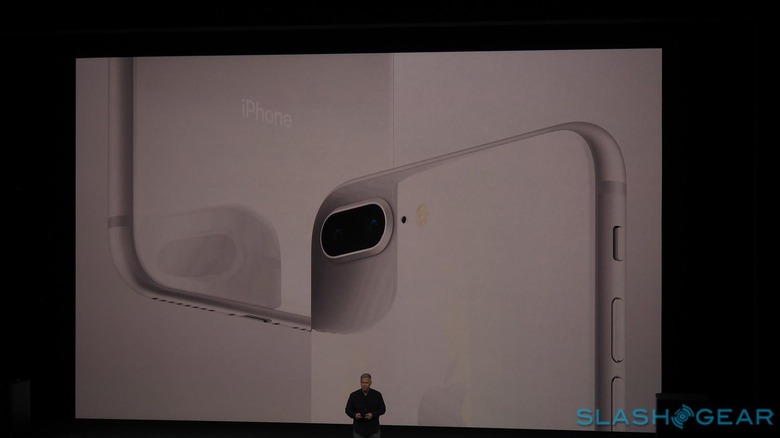 Phil Schiller showed the devices to the audience this morning in a dazzling display of glass. The vast majority of the detail comes in the glass backsides of this device – though the aerospace-grade aluminum has some real kick to it. The glass design is "reinforced by steel", said Apple, and the coloring is a 7-layer color process.
Both the iPhone 8 and iPhone 8 Plus are sealed for water and dust resistance, and both have slightly new displays. Both devices' displays have True Tone technology inside now, able to adjust to ambient light with color and temperature.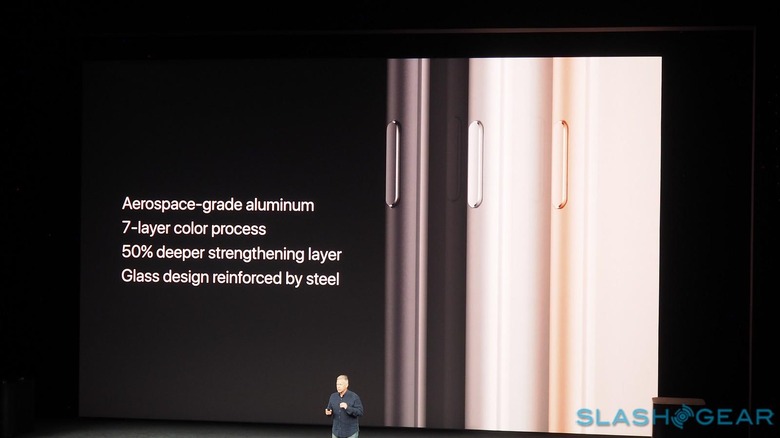 This new set of phones has stereo speakers – one out the ear-hole and one out the bottom. Both devices also have the "most powerful chip ever in a smartphone" with the A11 "bionic" chip. The iPhone 8 Plus comes with 12MP dual cameras and all-new sensors, with f/1.8 and f/2.8 apertures and optical image stabilization.
Stay tuned for more details on these devices – including release information and pricing. We'll have all the business in our Apple Hub ASAP!