iPhone 8 is iPhone X: Apple's big secret spills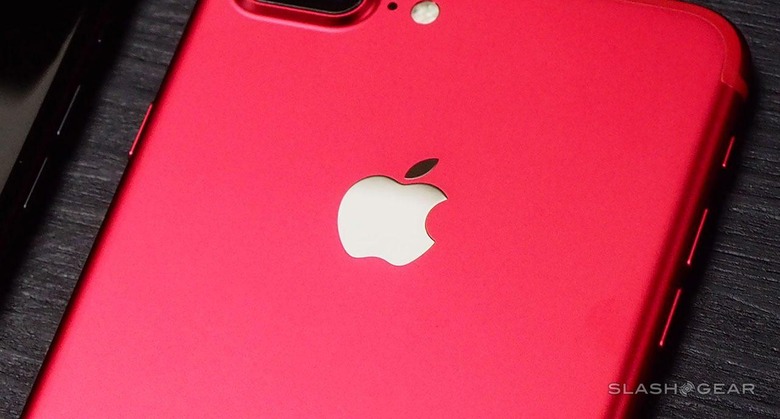 What's in a name? When it's the much-discussed new iPhone flagship, the answer is "plenty"; there's been no shortage of speculation about what the upcoming "iPhone 8" will actually be called when Apple reveals it next week. So far the consensus has been on iPhone 8 being the company's name of choice, but a new leak courtesy of some judicious digging through the latest iOS 11 golden master (GM) build.
As has been the case several times before over the past few months, it's our old friend developer Steve Troughton-Smith who spotted the references. According to his digging, there are three names in what's believed to be the iOS 11 final firmware, which emerged over the past days. All three, in fact, come as something of a surprise.
iPhone 8
iPhone 8 Plus
iPhone X pic.twitter.com/OVLfhLxTdT
— Steve T-S (@stroughtonsmith) September 9, 2017

That Apple is planning to reveal three new iPhones on Tuesday, September 12, was expected. One will be the new flagship, which should have super-skinny bezels around a new, OLED screen, a notched cut-out at the top requiring a change to how iOS uses the notification bar, and advanced facial recognition that does away from the Touch ID sensor that has been used for fingerprint security in the past few generations of iPhone. However, Apple will also revamp the current iPhone 7 and iPhone 7 Plus.
The changes there aren't expected to be as dramatic as with the flagship "iPhone 8", and as such it was seen as likely that Apple would follow its usual tick-tock nomenclature. That would point to an iPhone 7S and iPhone 7S Plus, but this new firmware suggests something different is in the works.
The device we've known as the "iPhone 8" – and under the internal codename D22 – will, it seems, be the iPhone X. The "X" is a reference to the fact that it's the tenth anniversary of the iPhone; it's uncertain at this point whether Apple will refer to the phone as "X" the letter, or "10" the Roman numeral. Previous leaks hinted the same handset could be the "iPhone Edition", "iPhone Anniversary Edition", "iPhone Pro", or even just plain "iPhone".
As for the other phones, the firmware indicates they'll be the iPhone 8 and iPhone 8 Plus, skipping the "S" suffix altogether. Apple is believed to be sticking with both LCD for their displays, and Touch ID for their biometric security.
Of course, it's possible that Apple could change things again before Tuesday's event. We won't know for sure what the new iPhones are called until Tim Cook & Co. take to the stage at the new Steve Jobs Theater on Tuesday morning, in fact. Still, with this code looking final, this is the strongest indication yet.