iPhone 8 front camera could get Kinect-style 3D skills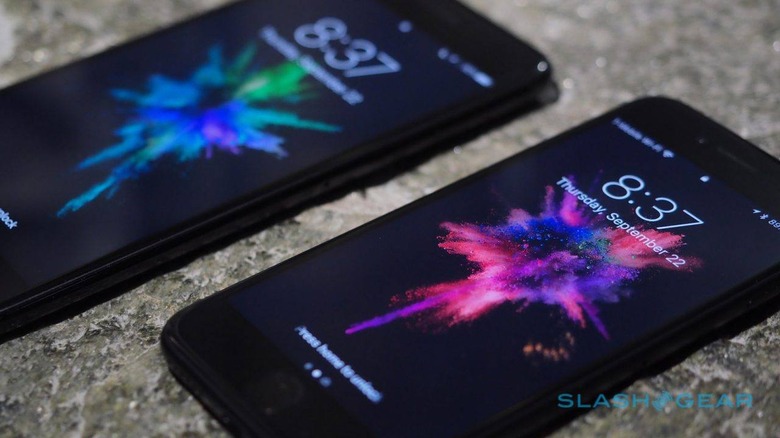 We've heard a lot about the suspected edge-to-edge OLED display in the next iPhone, but the screen may not be the only thing getting a makeover. According to a new rumor, the iPhone 8 could end up offering a new front-facing camera as well. This camera could be able to detect objects in 3D space, thanks to a number of new modules.
This new report comes from KGI Securities analyst Ming-Chi Kuo by way of MacRumors. Kuo predicts that the iPhone 8 will have a front-facing camera that uses a total of three modules. The first is the traditional camera module we're used to having in our iPhones, which means there will be little change here.
Things get interesting when Kuo mentions the two IR modules he expects to see on the iPhone 8. One will transmit infrared light while the other is an IR receiver. When they're working in tandem, this triple module array could offer some degree of 3D detection, becoming the foundation for the rumored iris scanning or facial recognition technology that could be found in the next iPhone. Essentially, it sounds like the next iPhone could have a camera that functions in a similar way to Microsoft's ill-fated Kinect.
Obviously, as MacRumors points out, this would pave the way for some augmented reality games as well, but the big feature to look out for is definitely iris scanning. This isn't the first time we've heard of IR technology being used in the iPhone 8 either – though it's not exactly the same, patent filings suggest that Apple could use IR arrays within the display itself as a replacement for fingerprint scanners.
As always, approach what you read here with some skepticism. We're still a long way away from Apple making anything official, and we're going to hear quite a few rumors between now and then. Still, the idea that the front-facing camera on the next iPhone features IR sensor is an interesting one to say the least, so we'll have to watch out for any other mentions of that moving forward.
SOURCE: MacRumors