iPhone 8 battery swelling reports have caught Apple's attention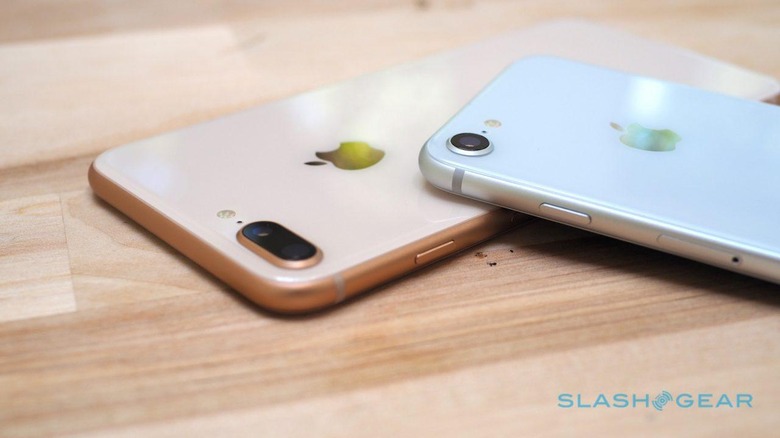 Earlier this week, we covered some rather alarming iPhone 8 reports. A small number of iPhone 8 and 8 Plus users have experienced battery swelling, some to the point where it causes the display to lift out of its housing. These reports have caught Apple's attention too, as the manufacturer now says that it's looking into the matter.
An Apple representative confirmed as much to TechCrunch today, though the company didn't take the opportunity to elaborate on the issue. All we know for sure is that Apple is investigating, and whether that leads to something bigger is currently up in the air. The hope, of course, is that Apple finds this was limited to just a few defective handsets, and that it isn't something iPhone 8 users in general need to worry about.
These reports are coming in from different corners of the world, though the number of people reporting battery swelling problems is small for now. Affected users hail from locations like Canada, Greece, Japan, and Taiwan, so this issue certainly isn't limited to just one region of the world.
Of course, we're seeing shades of the Galaxy Note 8 battery debacle in these reports, but the two aren't entirely similar. For instance, Galaxy Note 7 batteries were actually catching fire in a lot of cases, whereas iPhone 8 and 8 Plus batteries have only been swelling thus far. This also seems to affect a much smaller subset of users, but when we consider that the iPhone 8 has only been available for two weeks at this point, it's possible that number could grow.
Still, there may not be a reason to worry just yet. We'll see what Apple finds (if it reports that at all) and – most importantly – if any more of these reports come in. We'll have more information for you when it's available, so stay tuned.