iPhone 7's key details leaked in Taiwan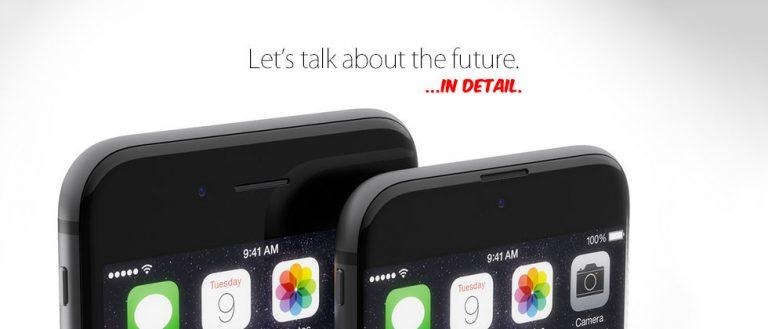 Today the full run-down of key iPhone 7 features appears to have leaked, including specifications and appearance. This includes a refresh that's not entirely all-new – in fact it aligns rather well with the report we released yesterday, one in which we speak about a 3-year cycle for Apple instead of their standard 2-year cycle. It could be 2017 before we see an OLED panel on an iPhone. For now, simplicity. For now – another very iPhone 6-looking design.
Details come from TrendForce, a global research firm based in Taipei, Taiwan. They suggest that the iPhone 7 and iPhone 7 Plus will be released with a look that is "generally consistent with its predecessor appearance-wise." They go on to note that "more importantly, display is not included in its upgrades."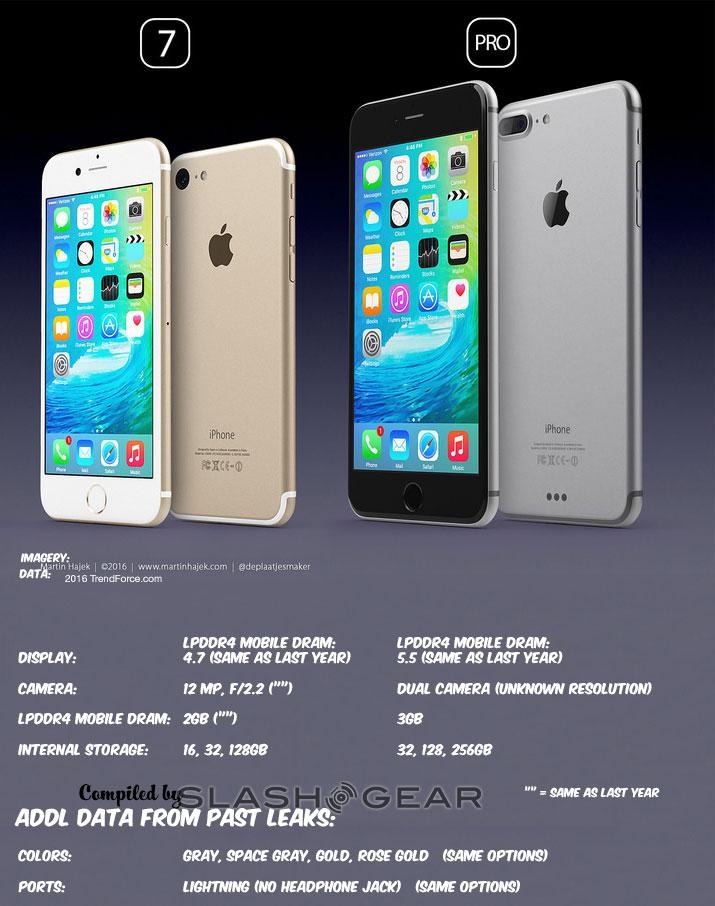 For those of you that follow the smartphone production market closely, TrendForce suggests that iPhone production volume will be down this year – consistent with the relative flatlining turnover of old iPhone users to new iPhone users. They suggest that iPhone production volume will be at 216.5 million units – that's down 8.2% from the year 2015 (last year, that is to say).
Information in the images above comes from TrendForce's projections, while the imagery comes from Martin Hajek, as seen previously in our article What's next for iPhone 7?
The displays not having a noticeable upgrade is not an entirely bad thing. As TrendForce notes, Apple uses LTPS LCD technology – that's Low Temperature Poly-Silicon, one of two major kinds of LCD panel, the other being IPS. They suggest that Apple not making a giant leap in display sharpness or color quality here signifies that LTPS LCD technology "has reached its peak development and is unlikely to make another big technological leap in the future."
They went on to reinforce the idea that Apple will likely move to AMOLED technology in 2017, saying, "TrendForce believes AMOLED is currently the only viable technology for mass producing display panels on flexible substrates."
They go on to say that "Adopting this solution will definitely help reinvigorate the iPhone series in the medium and long term."
Flexible substrates does not necessarily mean panels flexible by the end user. It can, but doesn't necessarily. Far more likely is the idea that Apple could bent displays over corners or give edges just a slight curve.
Would you like to see an iPhone 8 Edge in the mix?
NOTE: Of utmost importance to understand is the fact that these details are by no means official. They do not come from Apple. They're derived from analyst projections, analyst insight, and past leaks. As for Martin Hajek's illustrations – they're also derived from leaks and insight. Nothing to bet cash on, that's for certain.