iPhone 7 tops holiday wishlists according to new survey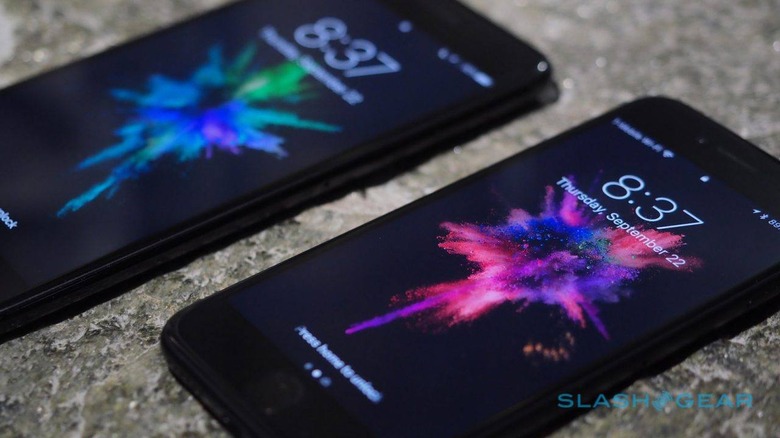 According to a new survey, the iPhone 7 is managing to top holiday wishlists this year. The information comes from Piper Jaffray managing director Gene Munster, who stopped by CNBC's Squawk Box with the results of this survey, which was carried out by his firm's retail team over the past month. The results place the iPhone firmly in the top spot, five percentage points ahead of the second-place MacBook.
Between the iPhone and MacBook, 9.3% of the survey's 1,000 respondents said they wanted an Apple device of some persuasion. Xbox secured the third spot, with 1.4% – almost double the PlayStation's 0.8%, fifth-place ranking. Smartwatches settled in between the two consoles, with 0.9% of respondents saying they wanted one of those for the holidays.
What's interesting about these results is that they show an uptick in the number of people asking for an iPhone year-over-year. In 2015, the percentage came in lower at 5.2%. While that's a fairly significant swing in Apple's favor, 2016's results don't manage to rise above the 7.7% the iPhone grabbed in 2013 or the 8.6% it had in 2014.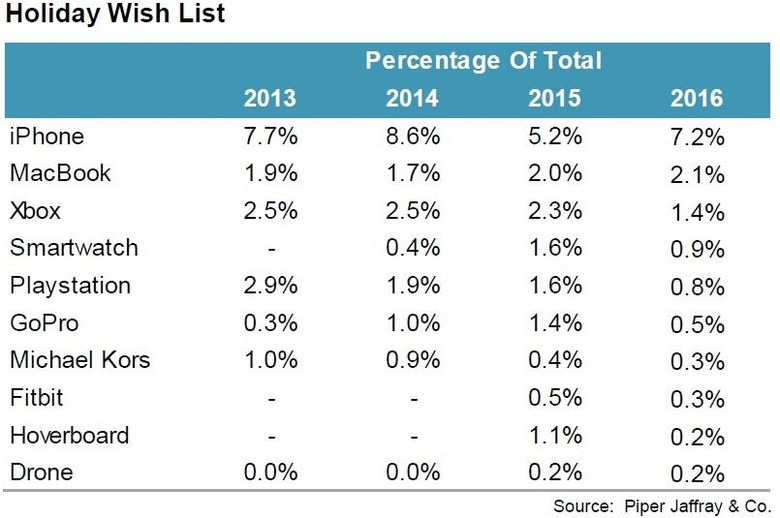 Munster said that teens mostly requested the iPhone and Macbook, which probably plays into why both devices topped the list. He thinks that this survey suggests good things for Apples March numbers, but notes that the device is still in "tight supply." That could have an adverse effect on just how many Apple can sell during the all-too-important holiday shopping season.
It sounds like it's Apple's holiday season to lose, though it may not come as much of a surprise to hear that the iPhone is the device to beat this season. After all, even when it managed to only pull in 5.2% of respondents last year, it still easily made the top of the list.
SOURCE: CNBC