iPhone 7 Release Day reports clash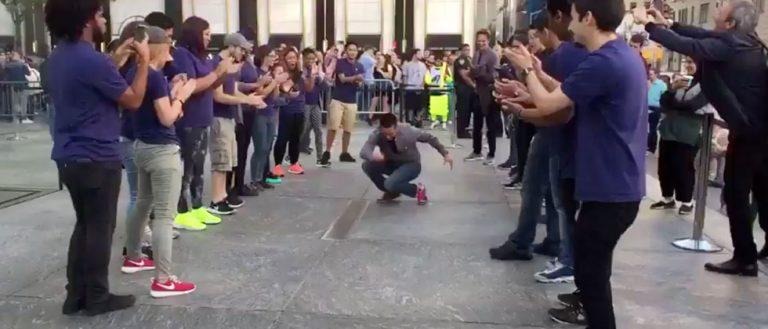 This morning Apple Stores around the world opened their doors to let in lines of potential iPhone 7 buyers galore. Or that's what would have happened if the internet somehow didn't exist and users hadn't already pre-ordered their devices over the past week. As it is, reports are coming in from the UK, NYC, and etcetera, as Apple Stores let in users that can't help but wait for the UPS or FedEx truck to arrive, picking their devices up in-person instead. In places long Hong Kong, Australia, and NYC, lines remain.
Apple continues to revel in release-day joy as the company celebrates this day – as all major product releases – as an international holiday. Images you see below not accredited to any other source come from Apple proper.
Above you'll see a video filmed by Johnny Appleseed showing the first NYC Fifth Avenue iPhone 7 purchase this morning.
Below is a video showing the launch in Sydney at an Apple Store downtown. This video was filmed by Alex ZR.
Lines have clearly formed in some locations – mostly in large cities with big metropolitan communities – while others remain open and ready to roll with most if not all iPhone 7 models.
According to CNBC, London was one location where Apple Stores saw very small lines, if any lines at all – due in a large way to pre-orders and shipments straight to residences.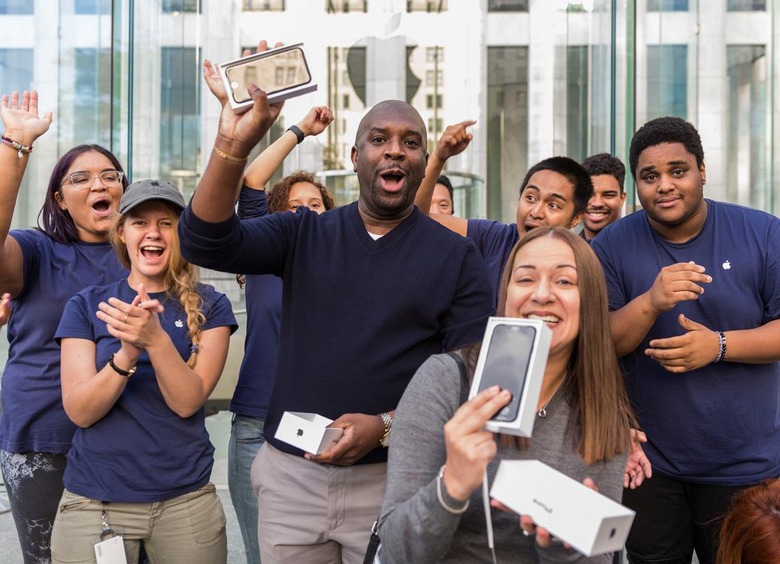 Above and Below: Apple Fifth Avenue, NYC.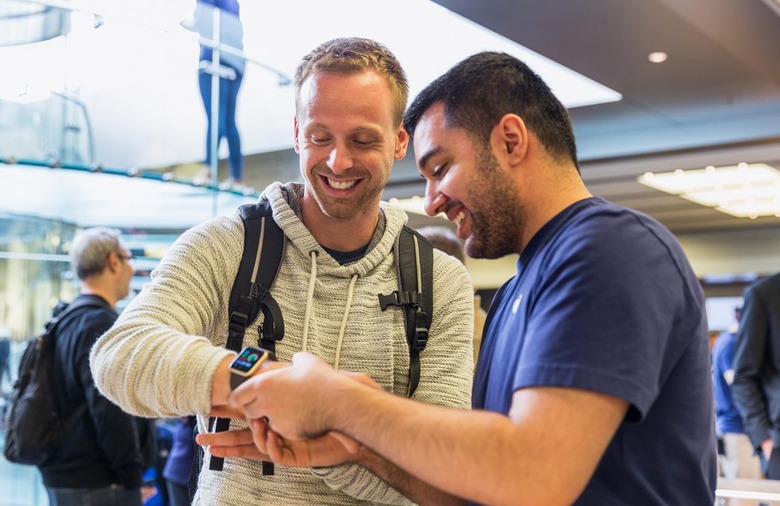 Unfortunate for some potential iPhone 7 Plus and iPhone 7 users, some stores have reported they're completely out of stock of the iPhone 7 Plus and iPhone 7 in Jet Black – and in some cases, out of stock of the "Black" option as well.
ABOVE: "Parallel traders buying and selling the new iPhone 7 outside the Apple store in Causeway Bay." Photo: AFP
Scalpers have taken to the streets in locations like Hong Kong, as they have with iPhones at every launch over the past several years. This is according to the South China Morning Post, who also spoke with an (anonymous) iPhone trader this morning.
"I am willing to pay double to get the new black model as it is rare," said the trader. "Otherwise do people still pay HK$2,000 extra for a smartphone nowadays when the latest model is widely available?"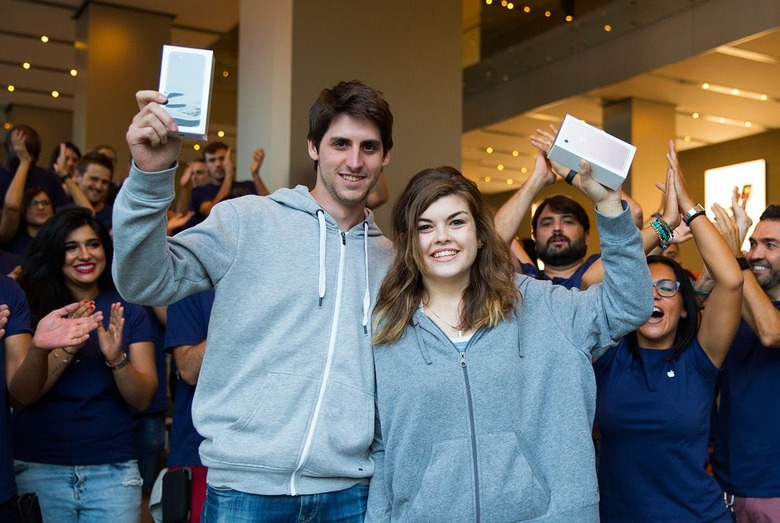 ABOVE: Apple Passeig de Gràcia, Barcelona.
BELOW: Apple 表参道, Omotesando, Tokyo.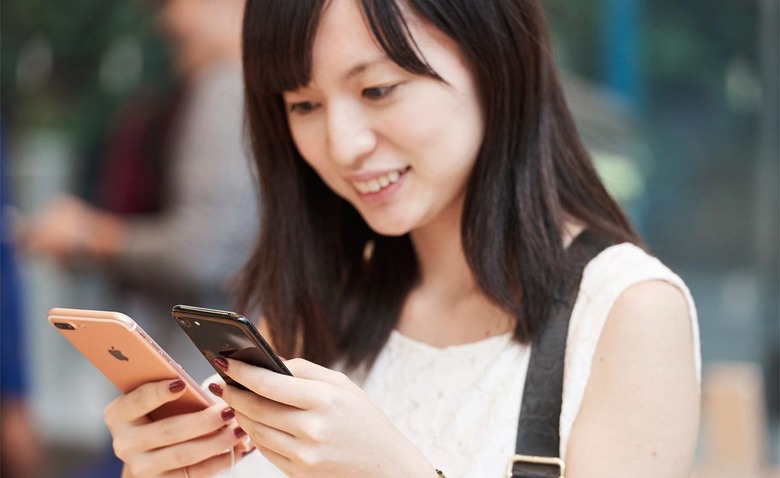 Stick around SlashGear's Apple hub for more information on the launch of the iPhone 7 and 7 Plus, as well as our review of both devices. Have a peek at SlashGear's @SlashGearApple Twitter portal for all manner of updates and news bits surrounding all Apple products.