iPhone 7, 7 Plus batteries revealed, A10 chip tops the charts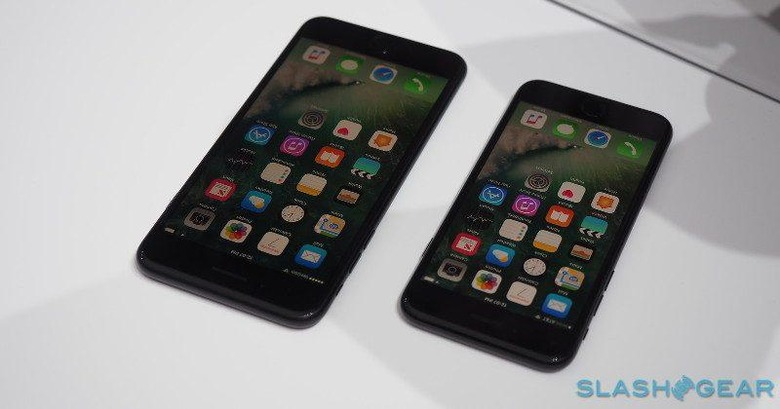 Apple is not one to talk about hard specs, preferring to use market-speak in words that regular consumers would presumably understand better, words like "x times faster" or "n hours longer". Usually it's up to third-party sites and benchmarks to verify, or even refute, such claims. Despite some rather controversial features, or the lack of them, the iPhone 7 and the larger iPhone 7 Plus seems to at least deliver on the promise of a better battery life and a more powerful processor.
Battery has traditionally been the iPhone's weakest point. To keep its iPhones small or, more recently, slim, Apple has opted to err on the side of size, leaving some users wishing for larger batteries. Those days have thankfully arrived. At least for those willing to invest in an iPhone 7 or 7 Plus.
According to Chinese certification body TENAA, which yields juicier details than the US FCC equivalent, the iPhone 7 has a 1,960 mAh battery while the iPhone 7 Plus has 2,900 mAh. That's definitely more than the previous iPhone 6s with its 1,715 mAh and the iPhone 6s Plus' 2,750 mAh. In a market where flagship smartphones are toting 3,000 mAh batteries, however, that might still seem stingy, but good thing we're talking about iPhones here.
Performance for so little has actually been the iPhone's strongest suit. While its contemporaries would brag about quad or octa core processors and 3 or 4 GB of RAM, iPhones would still be able to run circles around them for less. And the new A10 chip inside the iPhone 7 and 7 Plus might be doing the same yet again. According to AnTuTu, the iPhone 7, not the supposedly beefier iPhone 7 Plus, scored 178397 in its tests. Considering its biggest rival, the Galaxy S7 edge, scored only 134599, and its closest challenger, the OnePlus 3, got 140288, the iPhone 7's crown is almost assured.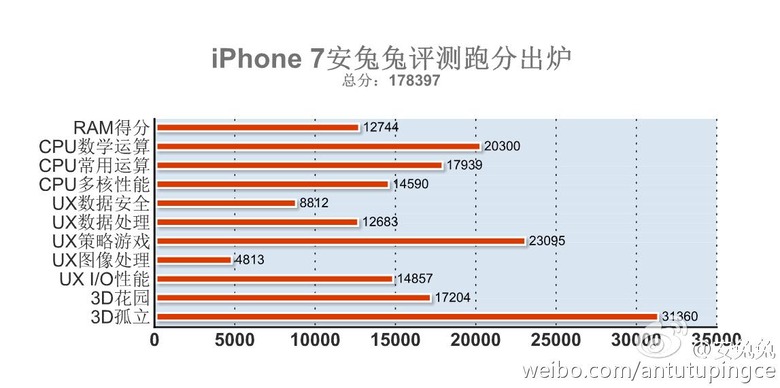 Of course, a smartphone isn't just made up of a processor and battery, and the iPhone 7 has a lot of other features to love, and a few to hate.
SOURCE: TENAA (iPhone 7), (iPhone 7 Plus)
VIA: Weibo