iPhone 6s part leaks reveal camera rings, flex cables, home button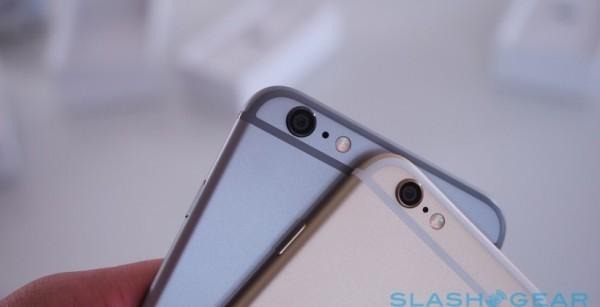 As Apple is expected to announce its next iPhone in September, as it does every year, production of the device has surely begun by now. With that comes the occasional leak of things like small internal parts, such as what was revealed on Thursday. French site Nowhereelse was first to show images of components that are said to be from the iPhone "6s" and "6s Plus," including the device's flex cable, exterior camera ring, and a part from the home button.
The main thing to note about the flex cable, which is used to connect different internal components the logic board, is that it is unified this time, instead of being two separate pieces like in the iPhone 6. Nowhereelse says the cable shown includes connections for the volume and mute buttons, the camera flash, and the power button.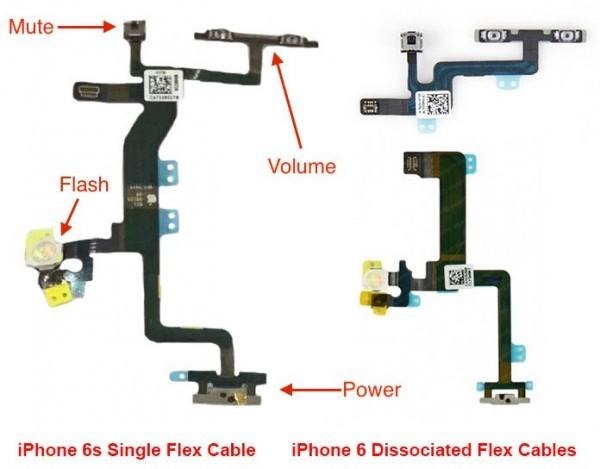 Another photo reveals the component with the lighting port, headphone jack and microphone. This part and the flex show that little has changed in terms of the internals of the next iPhone, further indicating that the "6s" will feature nearly identical hardware and design as the 6, which is typical for the "S" iPhone models released every other year.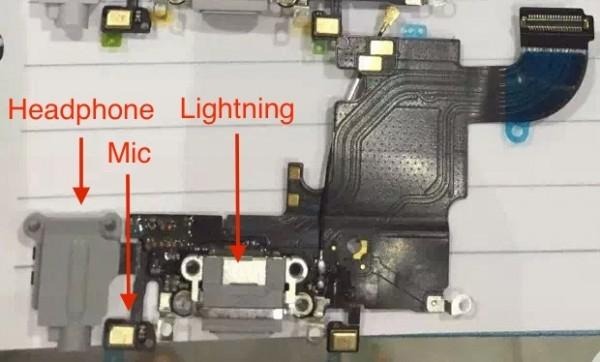 Unfortunately for those who were displeased with some of the iPhone 6's design elements, such as the protruding camera ring on the back, they'll have to deal with it for another year. The images of the leaked camera ring part indicate the lens will once again not be flush with the back of the device.

The home button enclosure was shown in a champagne gold color, similar to what's available now. The part also means the next iPhone's home button will remain unchanged, discrediting the idea that the button would be directly integrated with display and rely on a Force Touch gesture instead of a physical part.
SOURCE Nowhereelse.fr
VIA MacRumors