iPhone 6s camera details leaked: 240fps slow motion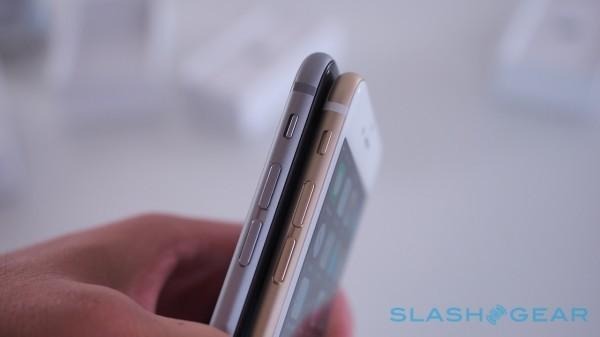 Apple's iPhone 6s and iPhone 6s Plus camera array documents leak from what appears to be their manufacturing plant company, Foxconn. These documents suggest that the next iPhone's camera array will allow the next iPhones to once again reign supreme over the competition. This is particularly important this generation as both LG and Samsung inch ever closer to overtaking the camera crown in the smartphone business. Several reviewers suggest that the companies have already out-done Apple with their own cameras aboard the Galaxy S6 and the LG G4.
It's time for Apple to respond, clearly. What we've got here is word that the iPhone 6s and iPhone 6s Plus will be coming with two new cameras. The front-facing camera will be able to shoot 5-megapixel images and will likely have a wider field of vision for cramming as many people into a selfie as possible.
See our full iPhone 6 and iPhone 6 Plus Review here.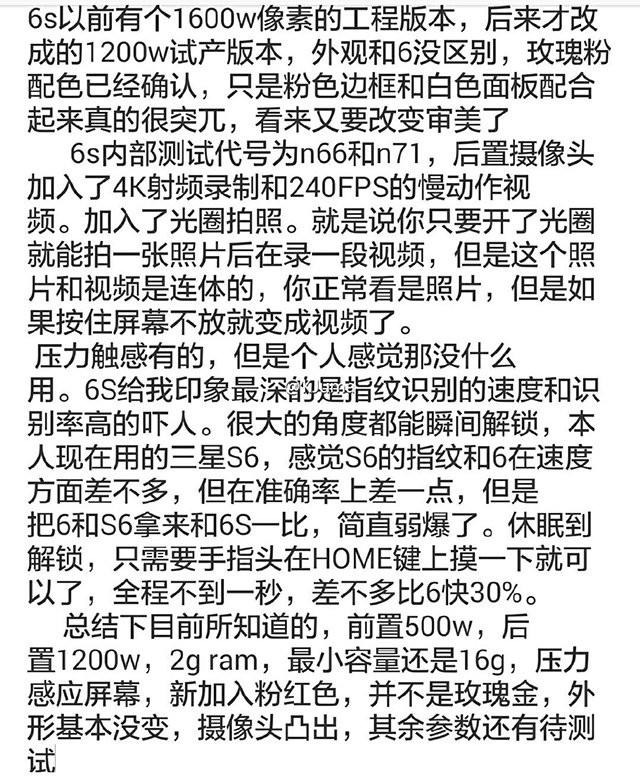 The back-facing camera is being listed as follows:
• 12-megapixels
• 4K video recording
• 240fps slow-motion video recording
What's mildly suspicious about these documents is their supreme simplicity. It's very possible that these have been mocked up. Especially given the relative lack of previous leaks from the same source.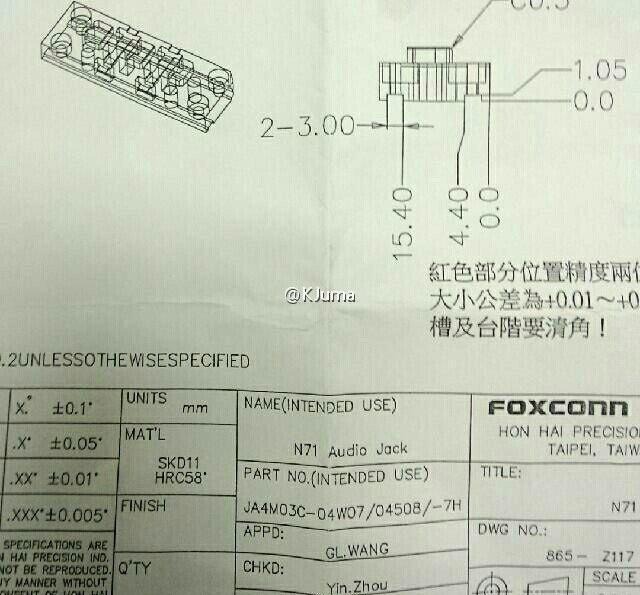 Above you'll see specifications for a standard audio jack for the next iPhone, as well.
The source is a microblogger by the name of KJuma, via Sogi. This person releases information on Sina Weibo. There they've also suggested that the iPhone 6s will not be released in Rose Gold, as we've previously heard. Instead, this iPhone will be released in a more Pink style.
It's suggested by this same source that the iPhone will be available inside September – specifically on the 25th of September inside China. He suggests that the iPhone 6s and iPhone 6s Plus could be called "New iPhone" similar to previous releases of Apple's iPad lineup.
Suggestions about the front-facing camera being bigger and better are not new. See iOS 9 software hints about the future of the hardware here:
iOS 9 is hinting at future device front cameras having: 1080p resolution, 240fps slow mo, panoramamic capture, flash pic.twitter.com/NkMjdsUZEX

— Hamza Sood (@hamzasood) June 10, 2015
Strange stuff.
Either way, you can expect the next iPhone to have a better camera both up front and around back. Stick around our iPhone tag portal and our Apple hub for more.