iPhone 6s and iPad Pro: every hands-on video you need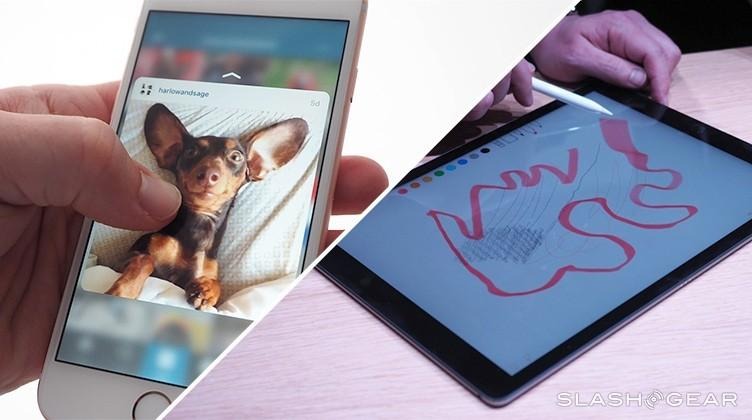 Yesterday we had the opportunity to get some hands-on time with the full collection of new Apple products at the company's special event in California. Included were the iPhone 6s, the iPhone 6s Plus, the iPad Pro, and the new Apple TV. Today we've got a hands-on video roundup with the iPhone 6s and 6s Plus, a video of the device's camera apps, the iPad Pro, the Pro with its new Apple Pencil, and the iPad Pro Smart Keyboard.
First you'll see our main iPhone 6s and iPhone 6s Plus hands-on video. Witness the 3D Touch in action on these two devices. Witness the devices as they appear very similar to their predecessors with new features on the inside.
Next you'll see the iPhone 6s and iPhone 6s Plus camera app in action. This new app – and the hardware, obviously – include 4K video abilities as well as some live photo action. See if you can tell the difference.
The iPad Pro is the largest iPad ever offered by Apple at 12.9-inches diagonally. This device is slightly heavier than the original iPad and has its own keyboard and stylus.
The Apple Pencil will likely eventually work with a variety of Apple products. For now, it's made specifically for the iPad Pro. Have a peek at our hands-on with the Apple Pencil here:
Finally you'll get to see the iPad Pro's Smart Keyboard. This keyboard lies flat against the surface you place it on and folds up to cover the display of the iPad Pro while you're on-the-go.
See our Apple Hub for more – and check the timeline below to keep up-to-date on all things Apple over the past 24 hours!