iPhone 6 Plus Teardown Results: Simple Enough, But Not Without Hassle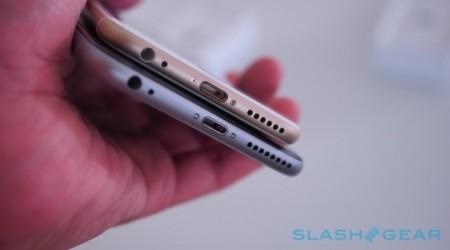 The iPhone 6 Plus — we've seen a million leaks of bits and parts that were all said to belong to the handset, but the folks at iFixit are giving us our first official look at the phone's innards. They've just wrapped up their teardown of the larger iPhone 6 model (check out our review), and we've got all the details for you after the jump.
After comparing the iPhone 6 Plus's size next to a Pop-Tart, the folks at iFixit got right into the mix of things, pointing out the elevated camera design and the use of Pentalobe screws. Popping off the display seemed fairly straight forward, with iFixit reassuring that there were "no noticeable booby traps."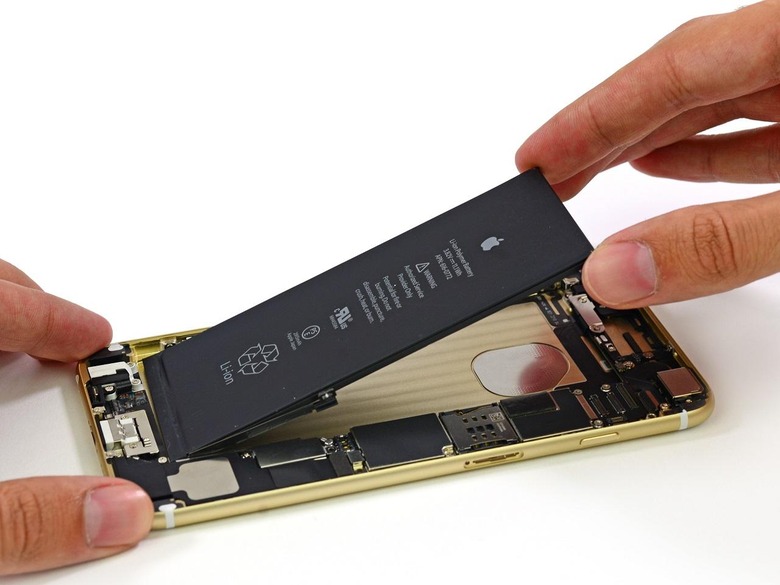 The layout is akin to that of the iPhone 5s, though with quite a large battery tossed into the mix. Taking that battery out seems like a game of risk, with the folks at hand noting that it has some sticky pull tabs: "Pull [the tabs] right, and it is super easy; pull it wrong, and it is the end of the world."
They've got a massive list of hardware components, some of which include:
- Apple A8 APL1011 SoC + Elpida 1 GB LPDDR3 RAM (as denoted by the markings EDF8164A3PM-GD-F)

- Qualcomm MDM9625M LTE Modem

- Skyworks 77802-23 Low Band LTE PAD

- Avago A8020 High Band PAD

- Avago A8010 Ultra High Band PA + FBARs

- TriQuint TQF6410 3G EDGE power amplifier module

- InvenSense MP67B 6-axis gyroscope and accelerometer combo
Surprisingly, the iPhone 6 Plus didn't present too much trouble, and those with experience cracking open their gadgets should find it fairly straight forward, though tedious. The handset gets points for having a fairly easily-removed battery and for a fingerprint sensor cable that has been moved to make the task easier. The use of Pentalobe screws struck it down a bit, as did the lack of repair instructions for the general public.
Overall, iFixit gave the iPhone 6 Plus a score of 7 our of 10.
SOURCE: iFixit