iPhone 6 leak shows display glass in full detail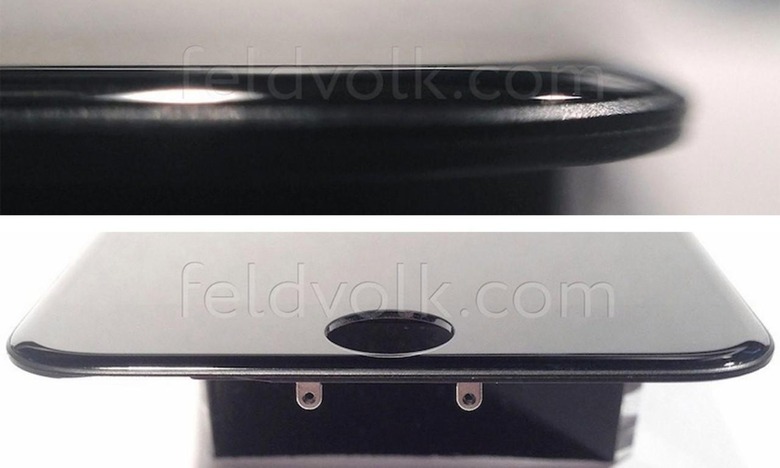 The last time we brought you leaked iPhone 6 pictures, it was of the display, rumored to be fully assembled. At the time, I lamented we couldn't see whether or not it was curved, as we've been led to believe it will be. A new round of leaks shows the display in much closer detail, as well as a few other iPhone details you might like.
The close-up shots show the tapered edges, and give a bit more detail than we've seen before. The original mindset was that the glass would simply slope away, much like the glass on the Nexus 4 did. These pics seem to suggest as much, and if you look closely there seems to be a lip where the rear metal casing will sit flush with the glass.
If you love close-up photography, the power button and mute toggle are shown as well. The elongated power button is believed to make it's home on the right side of the iPhone 6, opposite the toggle. For what it's worth, they look to be similar to the components found of the iPhone 5S, but will likely be larger.
These are all set to show up on September 9th — if you believe the rumor-mill on that date. There has been no announcement from Apple yet as to when we will see the iPhone 6.
Via: Mac Rumors