iPhone 6 leak details two devices, Foxconn sources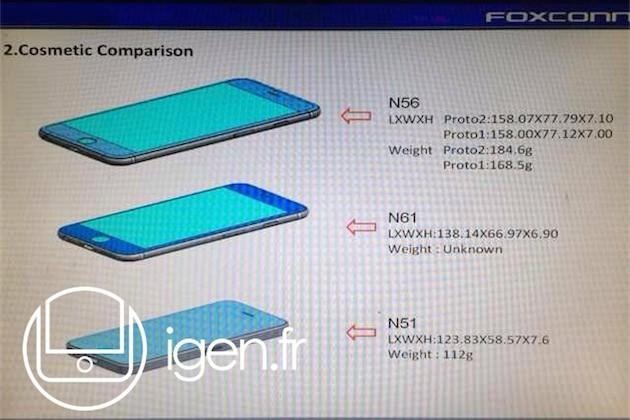 There may very well be more than one iPhone 6 device appearing in your pocket in the near future. Word on the street for several months now has been that Apple would release two devices, both of them larger than the iPhone 5s on the market right now.
The "Foxconn" screens shared here come from iGen where they're suggested to have been attained from the manufacturing plant itself. Apple generally uses several plants to construct the iPhone, Foxconn's collection of plants being amongst those used, so that tiny bit of this equation checks out. It's just as easy to fake a screen like this on the other hand.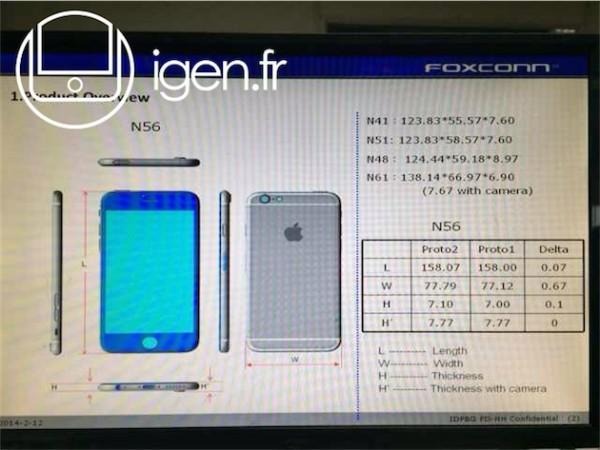 What you'll see is the following:
iPhone 6 5.5-inch display: 158 x 78 x 7.1 mm or 7.7 mm with protruding camera* / Weight: 184.6 grams
iPhone 6 4.7-inch display: 138 x 66 x 6.9 mm / Weight: N/A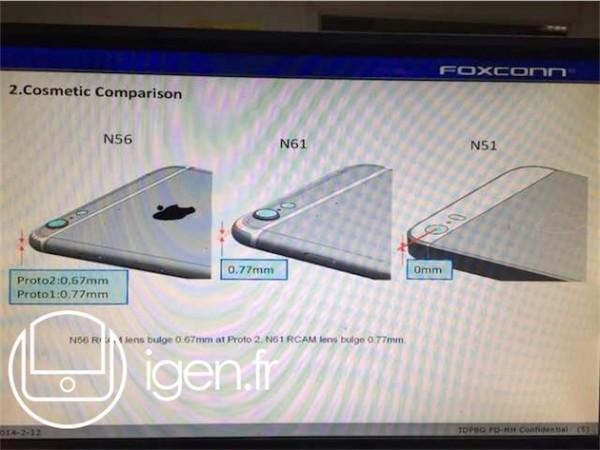 *This fits with a report from earlier this week that the protruding camera would be right around 0.67mm thin. If you look extra close, you'll also see that the "Proto" image there matches the one in this leak. How about them apples?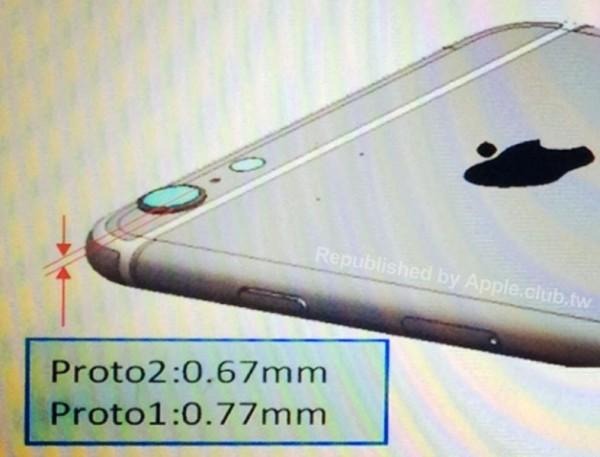 A match here means that either we're looking at real schematics from an actual inside source at Foxconn... or that someone is fooling with us very creatively.
VIA: MacRumors