iPhone 6 for Christmas? You and 56.7m others says analyst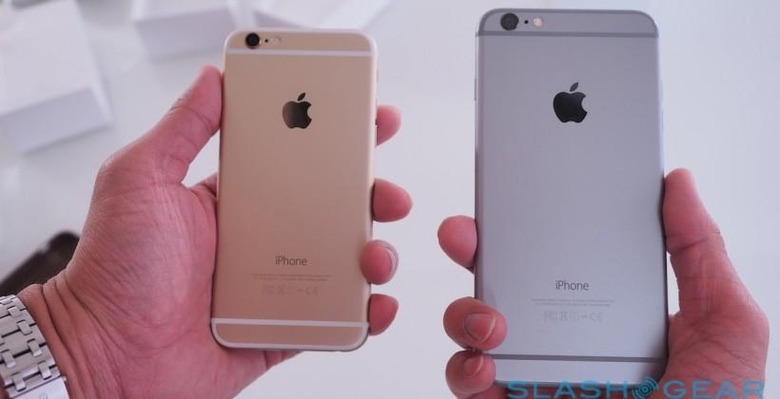 iPhone 6 and iPhone 6 Plus sales will spike dramatically to more than 56.7m units, one analyst has predicted, though there may be a post-New-Year hangover in early 2015 when demand drops considerably. Apple's smaller of the two flagship smartphones will lead the charge, KGI's Ming-Chi Kuo suggests in a recently issued report to investors, expected to amount to almost 60-percent of all iPhone sales in Q4 2014 and help drive a quarter-on-quarter increase of 82-percent. The iPhone 6 Plus will also play a not-insignificant part, but there are a couple of factors which may hold it back.
Sales of the iPhone 6 Plus will amount to around 15.1m in the three month period ending December 2014, according to Kuo's report acquired by Apple Insider, versus around 41.7m iPhone 6.
The analyst isn't blaming lacking interest for that disparity, however. Instead, it's poor availability that is expected to hold back iPhone 6 Plus sales, with Apple's ongoing supply chain issues making actually finding one in-store a challenge. Online, an iPhone 6 order is expected to ship in around 5-7 business days, while the equivalent configuration of iPhone 6 Plus will take 7-10 days.

In fact, both devices set a first month record for sales, and interest has maintained strong.
Kuo says he expects around 71.5m iPhone sales in total in Q4 – including iPhone 6 and iPhone 6 Plus, along with iPhone 5S, 5C, and 4S – but numbers will drop sharply as the calendar flips into 2015.
iPhone 6 sales are predicted to almost halve in Q1 2015, to 21.6m units, while iPhone 6 Plus sales will drop by around a third, to 10.2m units.
Exactly how well Apple finishes up this year will depend on how quickly it can work through the bottlenecks in production, the analyst concludes.
Apple has not officially broken down iPhone 6 vs iPhone 6 Plus sales numbers and, given its track record on detailing individual product demand, is unlikely to do so.
VIA Apple Insider