The latest in a long line of rumors surrounding the iPhone 6 is that it'll work with a new tactile motor. This motor will make for a slightly pricier smartphone – on Apple's end, at least – and will make the tactile feedback experience (what you feel when you touch the phone, if you've got tactile feedback switched on) all the more interesting.
Interacting with the iPhone 6's display will be closer to that of the experience of the Motorola Moto X, if this tip is proven true. Feedback that'll create an experience that's much closer to that of haptic feedback's true goal- making everything feel more realistic, rather than virtually suggested. A touch on the screen may not just feel like a touch on the screen in the near future.
Have a peek all the way back to March 22nd of 2012 to see what this system may be all about. There is outlined the most recent system registered by Apple for haptic feedback in the iPhone.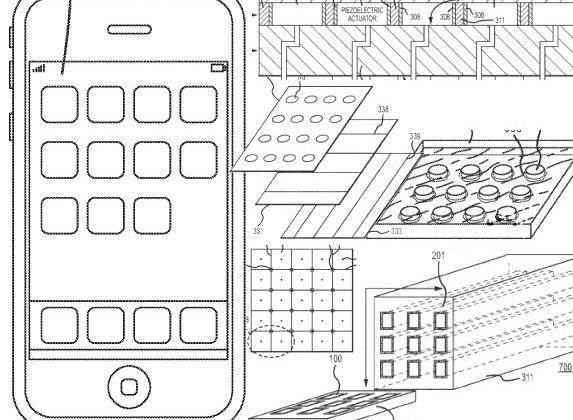 This system was also tipped for use in Apple's iPads and Mac trackpads, and would include localized feedback depending on where you touch your screen or pad. Filed all the way back in 2009 and granted in 2010, Apple also patented Multi touch with Multi Haptics for the iPhone and iPad – appearing rather rudimentary back then, but leading to some far more interesting implementation here in 2014.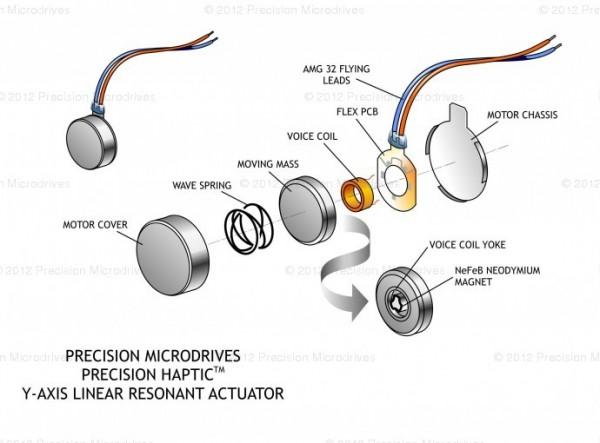 Sources suggest that Apple may be working with tech related to linear resonant actuators – shown here in a very basic build by Precision Microdrives. It's important to note that this isn't the system Apple would be using – it's just an example of what a tiny haptic system looks like with Y-Axis linear resonant actuator tech. It's suggested by publisher Laoyaba that Jinlong Electrical may be supplying Apple with the motors it needs to get this technology off the ground.
VIA: BGR